A Blaze Grills Review In San Diego!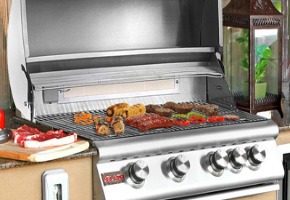 Blaze grills review is passionate about grilling and quality and with an attractive starting price, commercial-grade burners, and a lifetime warranty. Blaze grills review are also backed by a lifetime warranty, so you can have peace of mind knowing that your investment will be worthwhile. Blaze Grills are one of the best deals in its price range.
Blaze grills review is a great product the quality of construction is the best in the business. Blaze grills are constructed with a 304 stainless steel body, which is durable and offers excellent rust resistance. Blaze grills review are solidly constructed with quality stainless steel and durable cast burners.Blaze grills are providing gas, charcoal, and electric-powered cooking grills for outdoor use; outdoor electric and propane-powered heaters.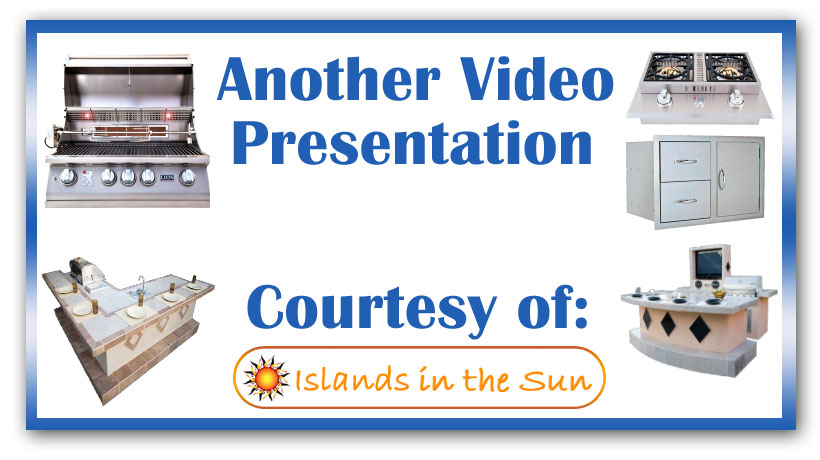 Here, let's take a closer look at some of the different types of grills that utilize each of the fuel sources.

Charcoal Grills
Charcoal grills have been a favorite of outdoor cooks for many reasons. A charcoal grill is easy to use and foodies crave the smoky, rich flavor which charcoal imparts.All charcoal grills operate with a few basic similarities. Air intake is located toward the bottom of the grill and is adjusted manually. When air comes into the grill, it passes by the lit charcoal and exits through an additional vent at the top of the grill, similar to a wood-burning stove. The more air is allowed to enter and exit the grill, the hotter the grill will get.

Charcoal Kettle Grills
Kettle grills are one of the most commonly recognized charcoal grills. They are simple, in the shape of a kettle and consist of not much more than a rounded bottom, a tight, removable lid, stand, and grill grates. Charcoal goes in the bottom of the grill, elevated on a small grate that allows ash and other cooking debris to fall freely away from the heat source and maintain an even airflow over the coals.

Gas and Propane Grills
The Hearth Patio and Barbecue Association (H.P.B.A) states that 72% of US households have a grill and more than 200 million people can enjoy outdoor cooking. Natural gas and propane grills make up the majority of these grills and there are many styles to choose from. Gas and propane grills all operate similarly, with burners typically emitting around 40,000 BTUs of heat, firing on three, four, or more burners to cook your food from below with either direct or indirect heat. Read more here.
Combining premium features with affordability, blaze grills are the perfect addition to the backyard and a fusion of brilliant engineering, excellent stainless steel construction, and commercial grade burners.
1) Gas, Electric or Charcoal? The answer depends on what you want from your grilling experience. Gas grills are the most popular, considering that they're time-saving and more efficient because they use propane tanks. Gas grills have a BTU rating, which gives you an idea of how much fuel you would need to cook something. For instance, a 35,000 BTU grill will use about 2 pounds of propane per hour of grilling. So, if you have a 10-pound tank you'll need to refill after 5 cookouts or so.

Charcoal grills are known to be the most flavorful because of the smoky taste the coals give off. Electric grills are a popular option in apartment buildings or whenever local codes won't allow you to have a gas or charcoal grill. Electric grills are also known to be more convenient because they can be taken out and plugged in whenever or wherever needed. Some brands such as Blaze try to incorporate both gas and charcoal grilling into one unit.

Blaze has incorporated a stainless steel flavor grid system between the burners and the cooking surface, referred to as a flame tamer, plus stainless steel dividers between the burners to isolate sections of the cooking surface into different temperature zones. This allows multiple foods to be cooked at different temperatures, great for entertaining large groups. See more here.
Blaze grills are one of the best values in grills on the market today and expert review for blaze grills will save money for you.
The Skinny:
Excellent value; Built right on the mark; Commercial-grade cast stainless burners; A perfect all-around performance grill; Best-in-class lifetime warranty.

Things to Love:
Blaze had one simple vision when they decided to start creating grills; take the best features of all the grills that have been tested and people love, and discard the rest. This definitely shows in the quality of the grills they produce today.

Blaze Grills are constructed with a 304 stainless steel body, which is durable and offers excellent rust resistance. But we are most impressed by the commercial-quality, cast stainless steel burners. Usually, cast stainless steel burners are found only in more expensive gas grills. These solid burners greatly exceed the durability of the welded tube burners found on other gas grills in the same price range.

I also like the heat zone separators which allow you to prepare a variety of foods simultaneously while using different heat levels. However, if you're cooking ribs or another dish that stretches across the heat zones, be sure to remove the separators so your food cooks evenly. In addition, Blaze grills have a double-lined hood which protects the hood from discoloring due to high temperatures and also aids in retaining the heat inside the grill. Finally, the unique perforated flame stabilizing grid does a great job at reducing flare-ups. Read full article here.
Blaze Grills Are One Of The Best
Aside from very good features, this blaze grills review has a tendency to let rain water into the body of the unit, filling the drip pan. This makes for a messy proposition sometimes and can be an annoyance, though certainly not a major one. Blaze grills review have a metal tube in the right front corner that draws air towards the burner. Holding a flame over the opening of this tube while turning on the burner causes the flame to be pulled down, lighting the grill.
Blaze is characterized by cast stainless steel burners, a unique backup ignition system, and standard rotisserie burners on the 4 and 5 burner models. Blaze grills review an affordable commercial style grill that was designed with your outdoor BBQ desires in mind. Blaze gas grills feature precision cut, 304 stainless steel components which bring the promise of lasting durability to your outdoor BBQ! Our blaze grills never fails to deliver the ultimate in quality for more information you may call us here: (888) 556-8121.
Related Articles:
Benefits Of Using Fire Glass In Your Fire Pit