An Outdoor Kitchen Countertop In San Diego!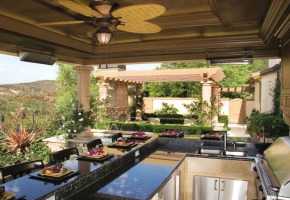 The outdoor kitchen countertop is a great way to entertain guests or keep kids close by when you're grilling. The cost to install an outdoor kitchen countertop will vary based on the size of the counter and the materials you select. Choosing the best material for the kitchen countertop is a design decision that's not for the faint of heart.
You will love the money savings you will get, as well as the fact that your outdoor kitchen countertop will look beautiful for year after year. An outdoor kitchen countertop is a perfect place to add the ultimate design touch to your kitchen. Some of the most popular types of outdoor kitchen countertop are the ceramic tile kitchen countertops. A countertop material already installed in your home, then matching your outdoor kitchen countertop will complete and unify the overall look and style of your property.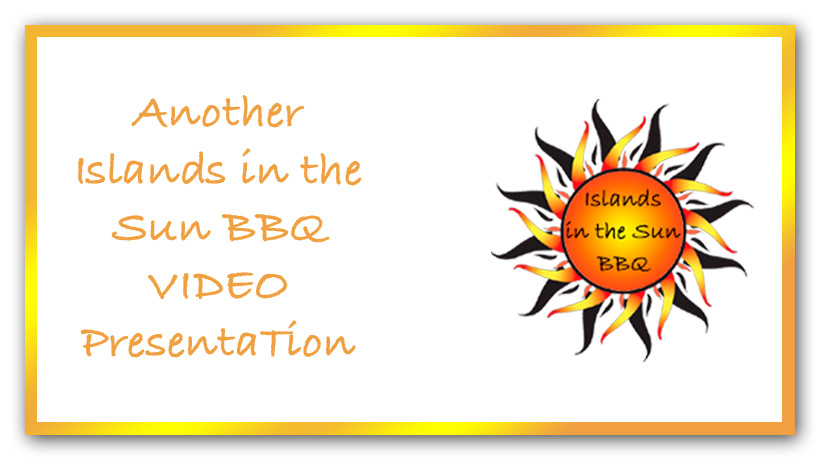 Choosing Countertops For Your Outdoor Kitchen
Choosing the right counter top is but one of many details you must consider with your outdoor kitchen plan. Of course the most important factor is exposure to all the elements. You'll want a countertop that is easy to use and clean and will last and last without looking shabby. That's why a granite counter top is the best choice. You can get the same quality and luxury as inside the home with nature's most durable surface.

With easy up-keep, granite countertops are the perfect choice for your outdoor kitchen plan. If you live in a HOT climate, then providing for shade is a no-brainer, but especially important with granite countertops… you could fry an egg on granite (or any stone, cement, porcelain or ceramic surface) if exposed to direct sunlight for several hours.

Other options include a slate, or a soapstone counter top and concrete countertops which are very durable and can be molded to any shape with a wide variety of color options.

NOTE: Since concrete countertops are colored using dyes, they are prone to discolor and turn yellow (like quartz-see next) when exposed to outdoor weather. Read more here.
Another great feature that comes with choosing concrete for your outdoor kitchen countertop is that it can be seamless and set as one piece which prevents erosion in the seams.
Most people react to the beauty of the countertops, but you never really hear them talk about how much room is around appliances and in areas where prep, cooking and serving will be done. People react much the same way when they are looking at outdoor kitchens. So let's talk about the outdoor countertops, and focus the conversation on functionality and what's best for cooking and entertaining outside.

Countertop Calculus
Outdoor kitchens need adequate counter space or they won't be very functional. Many times, though, they can take a backseat in the budget process. It's easy to see why. Amazing grills, two-drawer refrigerators and others can be much more exciting and take precedence.

All of those appliances need landing areas, or space where work can be done and cookout supplies stacked, or food served. Let's start the countertop calculus with how much room is needed around certain appliances and sinks. Here are a couple of suggested minimum measurements to keep in mind:

Sinks need 18 inches of open counter on either side.
Grills need 12 inches on one side and 24 inches on the other.
If you have a sink next to a grill, there should be 36 inches of open space between them.

Things start adding up quickly and make a strong argument for counter space. See more here.
The easiest way to select a stone for your outdoor kitchen countertop is to choose colors that coordinate perfectly with the colors of the outside of the home.
In an outdoor setting inferior craftsmanship will deteriorate quickly. When choosing outdoor kitchen countertops your priority should always be durability first, and looks second. Otherwise, you'll find your investment going up in smoke.

Planning enough counter space is your priority here. A total of 36′ of 24′-deep counter is the bare minimum. Select a material that will suit the style of your house and your cooking style. Your best choices are natural stone, concrete or tile. If your heart is set on a manufactured countertop like quartz or recycled glass, talk to the manufacturer first. Most use pigments that are not designed to stand up to outdoor use, so if the counter is exposed to UV rays the color may change over time.

Stone
There are many types of stone, and you can use any of them on your outdoor countertop, but should you? Porous stones like marble, limestone, bluestone and soapstone may look great at first, but they stain easily, so you may be left with counters marred by grease or wine.

Granite's the toughest option. It stands up well to the elements, doesn't absorb stains or odors as easily as other stones, and shouldn't fade in the sun. If you prefer the matte finish of soapstone or bluestone, have your granite honed, instead of polished. Read full article here.
Outdoor Kitchen Countertop Is Always A Visible Area In The Kitchen
The outdoor kitchen countertop can be a reflection of your personal style while being useful to your day to day activities in the kitchen. The first item you will want to take a look at when selecting your outdoor kitchen countertop are the colors already present in your kitchen. However, laminates do come in an extensive variety of designs as well as color, plus kitchen countertop is not difficult to wash and keep so provided that you take care by means of your cooking utensils. decorating.
Generally, both laminate kitchen countertop and granite kitchen countertop are appropriate choice to complete your kitchen. Choosing the right material for an outdoor kitchen countertop can be a challenge since you want something that will look good when you install it and will meet your expectations over time. If you're trying to decide between granite and marble for their kitchen countertop are trying to make a choice between two equally incredible kitchen countertop materials, call us here: (888) 556-8121.
Related Articles:
Coronado Outdoor Entertainment Center San Diego
Propane Tank Trash Pullout – Easy Access to Everything