A Gas BBQ Grills In San Diego!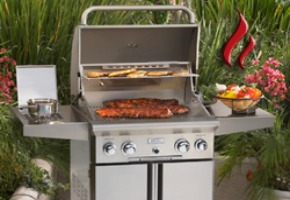 Gas BBQ grills are more convenient and easy to use. Another great feature of gas bbq grills is you don't have to buy charcoal or wood for them. Natural gas BBQ grills are very energy efficient and they are usually connected to your home's gas supply. True natural gas BBQ grills will use a gas line that runs from your home to the grill, however, propane models that use a refillable propane tank are also common.
The major benefit of using natural gas BBQ grills is sheer convenience. Another great feature of gas BBQ grills is you don't have to buy charcoal or wood for them. One of the biggest reasons why gas BBQ grills are so popular is their ease of use. Gas BBQ grills can be portable on a cart or built into a custom-designed outdoor summer kitchen.
Gas BBQ grills can give you a perfect fire at the touch of a button and can also give you better control over the precise temperature that you are cooking at.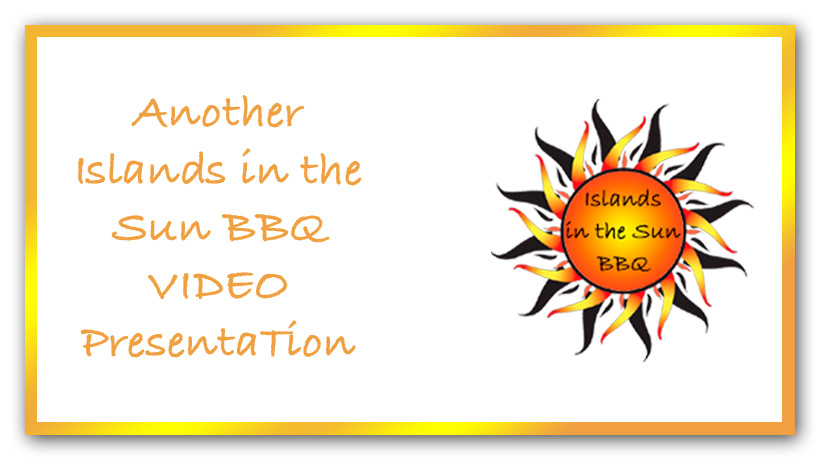 WE GET IT: Grilling over red-hot coals satisfies a primal urge, and the taste can be amazing. But for many people, smoky charcoal magic simply doesn't outweigh the sheer convenience of grilling with gas.

Gas grills lack the romance of charcoal, but they offer instant, even heat that puts charcoal to shame. They also boast precise temperature control, which makes it easy to cook delicate foods that might be wasted on a 700°F charcoal grill. But while choosing gas is a relatively simple decision, picking which gas grill to purchase is considerably more difficult. From big brand names like Weber to the generic grills that crop up in your local grocery store every spring, there are hundreds of options to choose from.

We put six of the most popular gas grills through a battery of tests in our labs and backyards. We tested preheat speeds, recorded temperature distribution, measured assembly time, and checked the built-in temperature gauges for accuracy. Now we've analyzed the data, and we can say with certainty that each of these grills offers something for everyone. Check more here.
Gas BBQ grills have an ability to add a smoker tray or a smoker drawer and a lot of barbecues also manufacture smoker trays specifically designed to fit into their own grills the DCS models went a step further than these.
The backyard barbecue is an essential part of the American landscape. And while you may take great care in selecting and preparing the foods you serve, the success of your meal often comes down to the quality of your gas grill. Whether you are a first-time buyer, or a seasoned grill master looking to replace your current grill, there's a gas grill to fit every cooking style and budget: From portable models you can take camping, to larger grills designed to feed the extended family.

When shopping, you'll want to carefully check the construction of the grill. Look at—even jostle—the assembled grill from several points to test sturdiness; the more stable, the better. Check the cart, wheels, lid, and firebox. Stainless-steel carts with seamless construction and welded joints are usually sturdier than painted-steel carts assembled with nuts and bolts. Wheels or casters at all four corners make a grill easier to maneuver. And wheels with a full axle are better than those bolted to the frame.

Check the gas grill brand reliability information in our Ratings too. We surveyed nearly 16,000 subscribers to learn what they had to say about the brand they bought.

Recipe for Safety
Many construction considerations also address safety concerns. Again, grill stability is important as it can prevent tipping. Avoid grills with sharp metal corners and edges. Test the handle: Your knuckles or fingers shouldn't be too close to the hot lid. And while some flame flare is normal, the greater the distance between the grates and burners or flavorizer bars, the fewer the sustained flare-ups. Read more here.
The benefit of true natural gas BBQ grills is that you'll never have to run out for charcoal in the middle of a grilling session because the gas comes directly from your homes natural gas source!
Summer is here and you're enjoying spending more time outside! If you love firing up your barbeque and spending time with family and friends on your deck or patio, you should consider the benefits of installing a gas line to fuel your outdoor appliances. Natural gas is a safe, convenient and cost-effective fuel for your grill, patio heater, gas fireplace and other cooking equipment.

You'll never have to worry about running out of fuel again!

There's nothing worse than running out of propane in the middle of cooking your dinner on the barbeque! Making regular trips to refill or exchange your empty propane tank is an inconvenience and means less time spent enjoying your backyard. When you have a natural gas hook up in your yard it means your appliances are ready when you are. There is no need to worry about changing the propane tank or if you have a charcoal grill, waiting for coals to heat up before you start cooking.

Natural gas is cheaper than propane.

Whether you're fueling a grill or keeping your patio warm well into the evening with a patio heater or fireplace, you'll enjoy substantial fuel cost savings with your natural gas hook ups. According to ATCO Gas, natural gas costs up to six times less than propane. See full article here.
High-Quality Gas BBQ Grills Will Last Your Family A Lifetime!
Gas BBQ grills are very convenient because you can turn the propane knob on and start grilling right away. Gas BBQ grills can be made of stainless steels, cast iron, and porcelain coated, to name a few. Some gas BBQ grills have both direct flame and infrared burners. Most Gas bbq grills have the ability to remove a conventional "blue-flame" burner and replace it with an infrared burner for intense direct grilling heat exceeding 1000 degrees.
Gas BBQ grills are completely safe as long as you follow the instructions and use them responsibly. Natural gas BBQ grills will also save you a lot of time and time is money. Gas BBQ grills have earned a rightful place in the backyards and on the porches and patios of people all over the country, indeed, around the world, contact us here: (888) 556-8121.
Related Articles:
Wood Burning Fire Bowl Table Reviews
A Direct vs Indirect Grilling Methods