Is Grill Brush The Proper Way To Clean Your Grill In San Diego?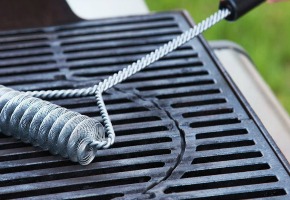 A grill brush is an investment in a clean BBQ, not a consumable toy. If you love cooking outdoors, then this chef fork and steam cleaning grill brush are must-haves. The grill brush is long enough to keep your hands away from the hot coals.
When purchasing a barbecue grill brush is whether or not it will damage your cooking grid. Grill brushes, are you looking for a BBQ brush that is ideal for cleaning gas, charcoal, electric and even in. tongs, fork, spatula and grill brush are at the top of the must-have list for barbecue.
If your grill brush is in bad condition, bristles can dislodge and stick to the cooking grates where they may adhere to the surface of steaks, burgers, chicken pieces and other foods.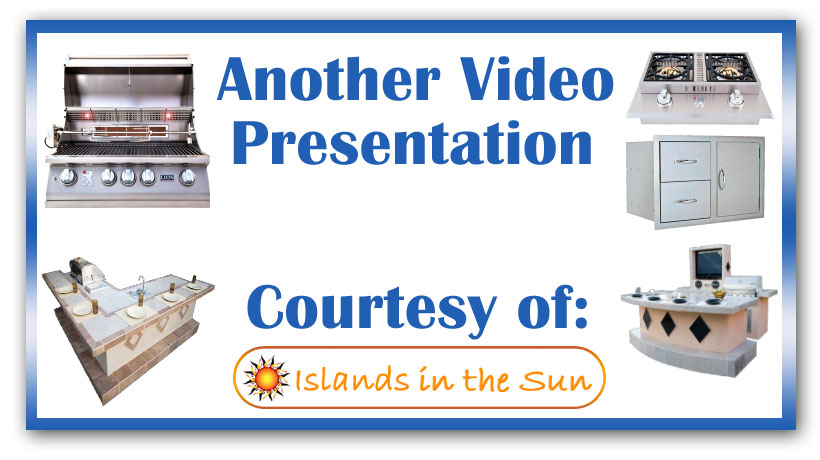 It's absolutely crazy, and it's one of the best kept secrets of the big companies like Weber and Home Depot. They sell you a cheap grill brush for $10 and it only lasts for about 3 months maximum before the bristles wear out and it becomes utterly useless. Next thing you know, you're back at the store buying another grill brush for 10 bucks. They love it because most people don't realize how much they actually spend on cleaning their grill each year. They purposely design their products this way to keep you coming back for more.

Grill Brush Design:

There are two popular grill brush designs out there on the market today. The first is the square block design. You often find these on the cheap mass produced grill brushes that you can purchase at Lowes or Home Depot. If you are looking for a cheap solution that most likely won't work, then go ahead and purchase your grill brush from your local store. The reason the square grill brush doesn't work very well is because after a few uses the front bristles get smashed in. Because of the square block design, the rest of the bristles become useless.

This often results in you having to throw your entire weight behind the brush just to get a good clean. If you're not careful you could damage your porcelain coated or cast iron grill grates. The second type of design is the 3 sided grill brush design. If you want to buy a durable grill brush that will work for a long time, then this is the design you should choose. This design is perfect because you can use all of the bristles at once to clean your grill and you can flip it over to use on the other side, effectively doubling the lifespan of your grill brush. You can also use the side to clean deep between the grill grates. Read more here.
Grill brush can also be used for a broad spectrum of grill types and the innovative and reliable stainless steel bristled that point in every direction provides thorough cleaning results.
Protect Yourself From Grill Brush Injuries

Consider safer cleaning tools. After every use, depending what type of grill you have (check the owner's manual), instead of a traditional stainless steel or brass wire grill brush, you can clean grill grates that are warm but not hot with a pumice stone or a scouring-pad-shaped wire-mesh grill cleaning tool. For another alternative to grill brushes, you can also brush loose food particles off a warm grate with a wad of crumpled-up aluminum foil.

If you use a stainless steel or brass wire grill brush, take extra precautions. Inspect the brush and the bristles before cooking and make sure your grill brush's bristles are tightly anchored to the brush. If it appears that some areas of the grill brush have fewer bristles than others or the brush is worn or warped, replace the brush. And if you use an electric grill brush, such as the Grillbot, it's suggested that the brushes should be replaced every grilling season or after 100 uses.

Get the right stuff for deep cleaning. When grill grates need an occasional big cleaning, "Treatment with liquid grill cleaners (in spray and foam form) can help loosen debris," Chang says. You might need to pair a liquid cleaner with abrasive pads, which have a coarse texture similar to pumice stones, to get rid of really stubborn food residue. You can also use a wet fine-steel-wool pad for a more thorough cleaning. See more here.
BBQ grill brush will clean up any grill with ease, cleanliness is one of my most important guidelines when it comes to any time that grill with grills.
A Good Quality Grill Brush Will Last Longer
The use of a quality grill brush can make cleaning the grill grates a lot easier. The grill brushes can hang on a hook so it is always within easy reach. With its V-style bristles, a grill brush can clean the top of the cooking grates and between them at the same time.
It will give good life relative to the fact that no grill brushes can last forever. The universal barbecue grill brush can be used with several gas grill types including smoker grills, charcoal grills, and infrared grills as well. A grill brush can get in between the groves with very little effort, call us here: (888) 556-8121.
Related Articles:
Essential Outdoor Cooking Accessories – Smokers and Fryers
Outdoor Kitchen Enclosed Cabinets – Dry Storage Shelves