How To Clean A Stainless Steel Grill In San Diego?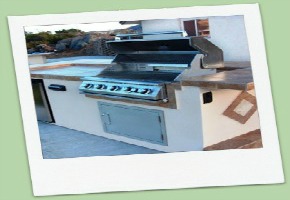 Stainless steel grills are extremely durable and have a sturdy design. The benefit of the stainless steel grills is the fact it is reasonably small and compact, this makes it easy for storage and transporting to practically anywhere you decide to do your grilling. Stainless steel grills are also considered great for cooking different varieties of food.
Stainless steel grills can be a bit pricier, but they are definitely worth the investment. Stainless steel grills can be made in any size and thickness. Stainless steel grills are superior to the cast iron grills. These Stainless Steel Grills can be used to add decor in various residential and commercial structures.
Stainless steel grills can include a side burner for cooking up veggies and small compartments to store other goods and it is also cheaper compared to the painted ones.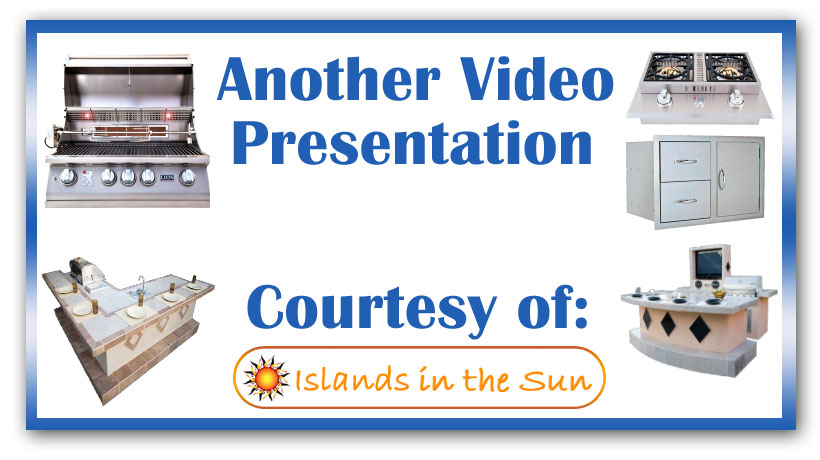 he term stainless steel is one of those deceptive little phrases which cause virtually nothing but confusion. What makes stainless steel special isn't the steel and it certainly isn't stainless. Stainless steel can rust, discolor, and lose its luster and appearance over time. There are dozens of types of stainless steel and each has its own unique qualities. In recent years, there has been a flood of stainless steel gas grills on the market, but beware of what you are getting.

It is used in everything from cars and cookware to buildings. What you need to know is that there is magnetic (400) and non-magnetic (300) stainless steel. 400 series stainless steel is not as durable or corrosion (rust) resistant as 300 series. If you want durability in your stainless steel gas grill put a magnet on it. If the magnet sticks, don't buy it. Some manufacturers use a mixture of different metals so put that magnet all over the grill to test it all. Read more here.
Cleaning your stainless steel grills can preserve your grill for many years of healthy and enjoyable family parties. The exterior of stainless steel grills can be cleaned with soft cotton-based rags and warm water.
Methods of Cleaning Stainless Steel Grill

Keeping your stainless steel barbecue grill in good shape requires cleaning them soon after each use. Letting the "burnt on food" debris sit on the rack will only make cleaning more difficult and possibly cause dulling of the grill finish. Using a wire brush or steel wool may cause pits and scratches that will later fill up with burnt on debris and make the grill more difficult to clean. Never use an abrasive cleaner when cleaning stainless steel grill racks.

Vinegar: Vinegar can dissolve burnt on food while gently cleaning your grill racks. To clean with vinegar, let your barbecue grill cool off. Dilute two cups vinegar with two cups water in a spray bottle. Spray your grill with the water-vinegar solution, saturating top and bottom. Let the solution soak into the debris on the racks for approximately ten minutes.

Burning: Turn up the flames and burn off any debris on your grill racks. While the grill is still hot use a soft brush to scrub off any remaining debris. Follow up, when the racks have cooled, with an old rag soaked in water or the vinegar solution. See more here.
Most stainless steel grills can handle the wear and tear of being outdoors, and they require maintenance and with stainless steel grills will last a lifetime.
Cleaning stainless steel grill racks may require an overnight soaking. Place your grill racks into a large sturdy garbage bag. In a bowl mix two cups vinegar with one cup baking soda. Pour the solution into the garbage sack and tie it securely shut. Lay the garbage sack with the racks in it, on the ground. The vinegar and baking soda will cover the racks. Let it soak overnight. The next day, take out the racks and hose them down or use a soft cloth to wipe off the debris.

Regular cleanings are a must, and stainless steel can tolerate it well. Unlike some other materials, stainless steel does not become worn or weakened by repeated cleanings.

Avoid using caustic or harsh cleaners on stainless steel surfaces. If additional cleaning power is needed, use an approved stainless steel cleaner.

For tough stains, see our guides with additional cleaning methods that are safe for stainless steel. Read full article here.
Stainless Steel Grills Will Last A Lifetime!
The Stainless Steel grills can be fitted in doors and windows providing an extra security and reducing the vulnerability of your home to break-in. While stainless steel grills can bend, they are much harder to break than other types of materials. Stainless steel grills will stand up to any amount of scraping and scrubbing and still come out swinging! Although stainless steel grills will cost a bit more than other kinds, the investment is well worth it as most last decades whereas other types are often replaced or repaired within a couple years.
Regular cleaning of stainless steel grills will maintain its ability to resist corrosion. Stainless steel grills will outlast the standard barbecue you can purchase from BBQ Island San Diego and have warranties. Our stainless steel grills have been manufactured using one of the most excellent qualities stainless steel which is corrosion resistant and hence provides these grills an outstanding shine and luster. Stainless Steel Grills by BBQ Island are appreciated by a large number of clients due to high quality and durability. If you wanted to purchase one of our barbeque grill and maintenance you can call us here: (888) 556-8121 we will be happy to serve you.
Related Articles:
Choose To Maintain Your Clean Grill