A Grill Fired Up for Dessert In San Diego!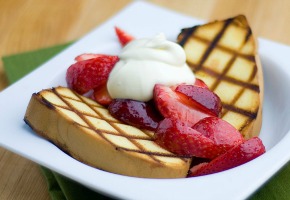 One great thing about grilled dessert is the cooking is done outside so you won't need to heat up the kitchen on a hot summer day. One of my favorite quick and easy grilled desserts is grilled peaches with vanilla ice cream. Grilled desserts are rare and wonderful and no one will expect it.
One of the favorite grilled desserts is charred figs, topped with hazelnuts, honey, and creamy mascarpone cheese. Grilled desserts are a new favorite thing, and it will be yours too after you see it. Grilled desserts are simple, delicious and the best way to finish a backyard barbecue.Why should savory foods have a monopoly on summer grilling fun when grilled desserts are so easy, delicious and fun to make?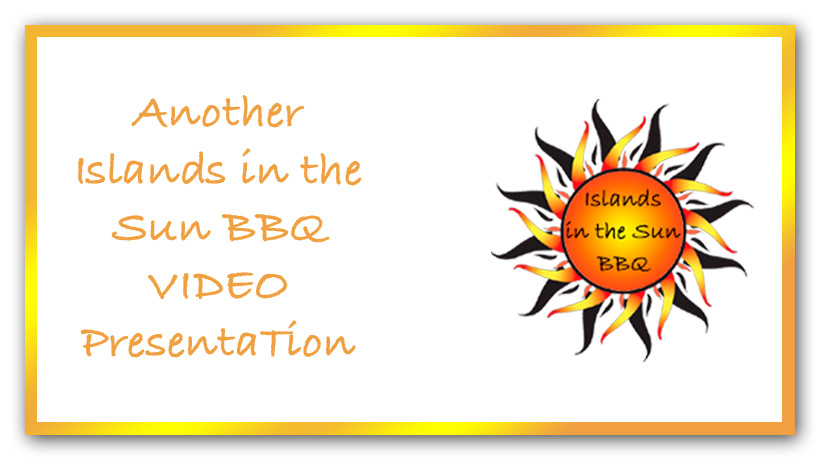 Grilling for your cookout doesn't have to end after the main course is served. Most people shut the grill down when the chicken or burgers come off. But if you want to do something a bit different, try grilling dessert as well. On a charcoal grill the challenge is to keep the coals going so you don't have to re-light the grill. On a gas grill it is a bit easier because you can shut the grill off then easily hit that ignition button to light the grill again.

The goal for grilling dessert is to have a medium heat on the grill. In other words, the heat isn't scorching hot, but is still hot enough to melt chocolate and get things cooked. For a charcoal grill, when your dinner is done cooking, use a grill brush and give the grates a good brushing to get rid of all the barbecue sauce, chicken pieces, or anything else that might have stuck to the grill. Use some heavy duty gloves and remove the grill grate. Toss about 20-30 unlit charcoal briquettes on top of the already-burning charcoal.

This will light while you are eating your dinner and then you will head back out to a nice medium heat. Leave the dome of the charcoal grill off so the charcoal can light. Depending on how hot you had the first fire, you may need to add more or less unlit charcoal. For a gas grill, use a brush and clean the grates well, close the dome and turn off the gas burners. This will keep the grill hot enough so you won't have to wait long for a preheat when reignite the burners after you eat dinner. Read more here.
If you're looking for recipes to try at your next outdoor party or you simply need inspiration for a delicious treat of your own, the following grilled desserts are sure to make your mouth water.
The last place you want to be on a perfect summer day is in a hot kitchen, especially if you're entertaining. Which is why the grill gets so much love this time of year.

We grill burgers. We grill steaks. We grill chicken, fish, ribs and even vegetables. (We have to please the vegetarian friends and note: a little color actually accentuates your meat on the plate.) Maybe we've even gone so far as to grill some salad — because grilled romaine is a thing, and it's very, very good. Somehow, primal fire can improve everything, even our cooking skills. But what about dessert?

Grilled desserts go way beyond the s'mores of your childhood, though those still rock and can serve as inspiration. You can grill almost anything, and cake is a great place to start. Take a firm cake — poundcake, angel food — give the slices a quick baptism in spray oil and throw them on the rack. They'll pick up nice grill marks in a minute or two, and you'll certainly entertain the guests. The real treat is when you bite into the dessert. The flames toast the sugars at the edges of the cake, caramelizing them in the most seductive of ways

Serve the cake topped with a scoop of ice cream and grilled peaches — yes, you can grill fruit too. (Notice a pattern here?) A few minutes over the fire gives a caramelized nuttiness to the fruit, and there's almost no work involved. Drizzle some whiskey caramel sauce — go ahead, gild the lily. See more here.
Grilled desserts are a great way to end a cookout and can be pretty simple to prepare and serve and are so delicious and you will be enjoying them all.
We have to start with s'mores. Along with strawberry shortcake, variations on this classic are our summer go-to. The image above is from Very Culinary and is a Tropical S'More featuring pineapple, coconut and a White Chocolate Macadamia Nut Cookie. Easy, juicy, fruity and a great new take on the classic s'more.

And speaking of shortcake, here is a Grilled Peach Shortcake from Noshing with the Nolands. A drizzle of balsamic reduction keeps these from being too sweet and lends a sophisticated note.

We can never get enough rhubarb and this recipe for Grilled Angel Food Cake with Strawberry Rhubarb Compote from NeighborFood is a great use of there tangy vegetable. The sauce is great over purchased ice cream or sorbet even without the cake – but then there would be no grilling component! Your choice. (I really want to like that spoon!)

Kim Beaulieu blogs over at Kiss My Smoke and she knows a thing (or two or three) about grilling and heat – as in bring on the spice! Just check out this Grilled Peach & Serrano Upside-Down Cake above. A little heat, a little sweet, serves a crowd – perfect for your next get-together on the patio. The recipe features fabulous step-by-step instructions in photos and text. Your cake will come out perfectly. Read full article here.
Grilled Desserts Will Impress You With Their Complex Simplicity!
Grilled desserts are a great way to beat the summer heat when it comes to making sweet treats, and these grilled peaches with vanilla ice cream and salted caramel sauce are one of my all-time favorites. These easy to make at home grilled desserts can top off a great weekend. These grilled desserts will keep you out of the kitchen and help you create the perfect ending to your next summer cookout!
Grilled desserts can be as simple as warming some fresh fruits like split peaches, halved bananas, chopped apples, sliced pineapples, or sliced lemons over direct heat then serving with some ice cream. If not, you're in for a real treat because these 4 grilled desserts will make your grilling experience, and your meal, complete! Grilled desserts have a taste like no other and they are not difficult to make, call us here: (888) 556-8121.
Related Articles:
Honey-Glazed Smoked Ham
Cooking Turkey On The Barbecue