Outdoor Kitchen Essentials In San Diego!
Post Table of Content Links
Outdoor kitchen essentials are as much about ambiance as it is about function, a larger refrigerator can be an eyesore. An outdoor kitchen is a fun way to bring your family and friends together. When the outdoor-kitchen/BBQ-island is close to the house, the house provides natural shelter for the culinary station.
The outdoor kitchen essentials are part of that lifestyle. If your outdoor-kitchen/BBQ-island is going to be fully or partially exposed to the weather, brick, natural stone or stone veneer are good choices. This fully equipped outdoor kitchen is separate from the rest of the living space, allowing the two areas to be utilized entirely on their own.
A few more things to remember when building an outdoor-kitchen/BBQ-island are the style of outdoor cooking you are intending on doing, the amount of yard space you have and your budget.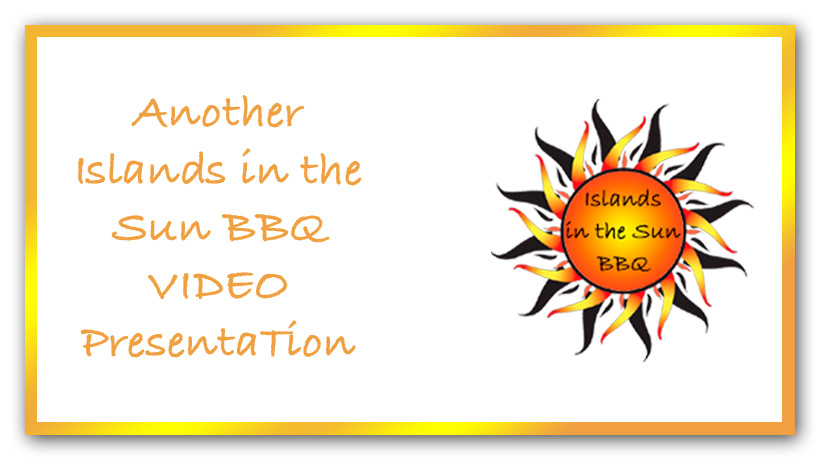 An outdoor-kitchen/BBQ-island expands your living space and allows you to cook, eat and entertain without having to book a reservation. Summer is the time for backyard BBQ's and grilling; but a well designed outdoor kitchen should allow you to enjoy cooking outside beyond the summer months. Incorporating interior kitchen ideas to your outdoor setting is a great way to add versatility, value and fun to your home.

1. Start from the ground up
Establishing the floor layout and material of your outdoor-kitchen/BBQ-island is key to building the foundation of your space. Be conscious of different weather climates that may occur as well as the overall weight of the appliances you are installing. Flooring such as tile or marble will be slick and slippery when wet and may not hold up to grease or food stains. If your outdoor space is on a deck consider re-staining or painting it to match the new renovations and ensure that the deck is in top condition.

2. Location, location, location
Where you decide to place your outdoor kitchen depends upon several factors. Firstly, you'll want to make sure that smoke from the grill doesn't waft back into the home. So have a good idea of the general wind pattern in your yard and orient the grill appropriately. Secondly, if you frequently entertain, and don't want to travel a long distance from the indoor kitchen to the outside, consider placing your grill and outdoor-kitchen/BBQ-island relatively near the entrance to the inside kitchen. Read more here.
The outdoor kitchen essentials island Most outdoor kitchens have some level of counter space for food prep and dining, as well as an area for a built-in refrigerator.
When the days get longer and the weather starts to change, everyone wants to take their usual indoor activities outside. And dining is no exception. But when you're trying to host a barbecue or dinner party outdoors while your kitchen and supplies are indoors, you'll likely spend more of your time dashing back and forth than enjoying your company.

Amenities
As a starting point, you'll want a cooking and prep area, a dining area and a space dedicated to casual socializing, such as a bar or a sitting area with a couple of lounge chairs. If you plan to do most of your food prep and cleanup outdoors, you'll want to include ample counter space, as well as a full-size sink with a hookup for cold and hot water. And if you plan to host large gatherings, consider installing an icemaker, beer tap or refrigerator for keeping beverages cold and convenient.

Location
Although an outdoor-kitchen/BBQ-island can be located anywhere in the landscape, the farther it is from the house, the farther you'll have to run gas, water and electrical lines, White warns. Also, if you position the kitchen away from the house, you'll want to make the space more fully equipped so you won't have to spend too much time hauling supplies and food back and forth. See more here.
The benefits of an outdoor kitchen are many, ranging from escaping the heat in the kitchen on hot, humid days to hosting fun parties outdoors.
Get Luxe for Less

Few things rival the appeal of a backyard barbecue on a summer night. Here's another notion that's sure to please: Upgrade your barbecue area to an outdoor-kitchen/BBQ-island, and any money you spend on it will increase your home's value. "In any market a home with an outdoor-kitchen/BBQ-island would help buyers choose it over another without one," says Karen Schwartz of ERA Real Estate. The homeowners of the Pasadena, California, kitchen pictured here heartily agree. "When we first looked at this house," says the wife, "the outdoor kitchen was a huge bonus."

Essential: Grill

1. "You can get all you really need with a simple grill island," says Berry. But he adds: "Don't skimp on the grill itself, because that's what you'll use the most." As for equipment, be realistic about your needs. "Guys get excited about all the bells and whistles, like side burners," says Kevin Cunningham, owner of Ultimate Outdoor Kitchens in Geneva, Illinois. "But a 36-inch grill is perfect for most families." Cunningham likes grills with built-in infrared burners for searing and suggests springing for an electric rotisserie.

Essential: Counter Space

2. In general, designers suggest at least 12 inches of food prep and landing space on either side of the cooking surface. The most popular countertop materials are ceramic tile, natural stone, and concrete. Concrete counters, like those shown at right, must be sealed annually, and a hot pot or utensil can scorch them. Landscape architect J'Nell Bryson of Charlotte, North Carolina, solves the latter problem by having the fabricator lay stainless-steel bars in the surface next to the grill for a built-in trivet. Read full article here.
An Outdoor Kitchen Essentials Is More Than Just A BBQ
The main idea is to make sure that your new outdoor-kitchen/BBQ-island area makes cooking carefree and expedient. Make sure your outdoor-kitchen/BBQ-island is designed to reflect the details of your home. The design considerations for outdoor kitchen essentials are similar to that of an indoor kitchen you need a separate space for preparation, cooking, and dining.
Selecting the right equipment and designing the right functional zones for the outdoor-kitchen/BBQ-island are an important first step. The best way of finding out the cost of your outdoor kitchen essentials is to get quotes from local kitchen builders or businesses that specialize in outdoor projects. Learn how outdoor-kitchen/BBQ-island essentials can enhance time spent with your family, entertaining friends, and enjoying your outdoor living area reach us here: (888) 556-8121.
Related Articles:
Coronado Outdoor Entertainment Center San Diego
Catalina Outdoor Kitchen Your Paradise