A Smoked Crab Legs In San Diego!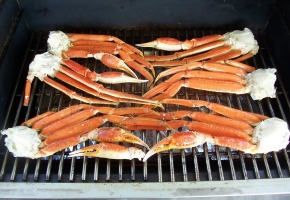 Smoked crab legs are awesome, smoky and still smooth, not dry. Though you wouldn't typically think of smoked crab legs as something to throw on your smoker, smoking crab legs actually impart a flavor that you just can't achieve with the standard steam or boiling methods. Some grill masters may argue the shell doesn't allow the smoke to penetrate the meat in order to flavor the crab legs, but we beg to differ.
Smoked crab legs are very rich and savory from fermented shrimp paste, ground dried shrimp, and cuttlefish. Some grocery stores are starting to carry crab legs that are cut in half to make the crab meat easy to access. The new convenient feature makes smoked crab legs even more delicious if you are lucky enough to find them. Lots of folks grill fish, a few dabble in shrimp and lobster, but smoked crab legs will make you king of the grillers and the recipe below will teach you all the steps and ingredients you will need to smoke up a delicious seafood dinner without the restaurant price.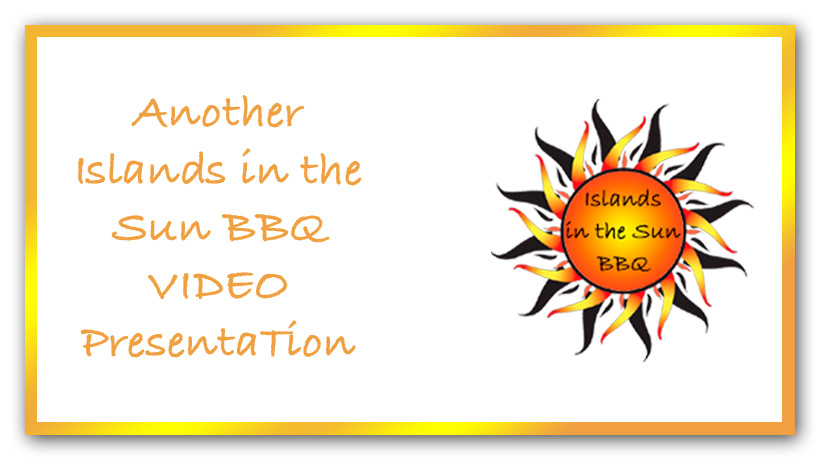 One of the greatest dishes to serve during summer is smoked seafood. For a light yet delicious meal, consider an appetizer of smoked oysters to start. These tasty treats can be bought in most markets as well as chosen farms that specially breed them to sell. If you are lucky enough to live by a port or in a town near the ocean, you will probably find oysters easily. Some may need to venture further away, but the trip will be worth your while!

Just because Summer is the best time to enjoy a smoked seafood does not mean you have to stop there. Your social gatherings will thrive even in the fall and winter months when you add smoked seafood to the entertainment menu. Spice up the tastebuds of your friends and guests with a delicious, smokey, mysterious smoked seafood treat.

Examples of smoked seafood include clams, smoked scallops and mussles. Farm-raised mussles have the obvious advantages of being fresh and readily available but wild varieties are equally delicious. Hard clams, also called quahogs, live in sandy coves and are caught at low tide. Quahogs taste great when stuffed with butter and garlic. Clams are very popular in pasta dishes, but clam chowder still remains one of the most popular clam dishes! Check more here.
You typically find soft-shell crabs in the frying pan, under the broiler or on the grill they fall apart when cooked in water and live soft-shell crabs require a different preparation technique than live hard-shell crabs you clean these babies before you cook them.
You see snow crab legs on the menu at seafood restaurants sold at Market Price or there's always the casino buffets on the weekends; but until you've had them on the smoker you're missing out. Smoked Crab Legs takes this delicacy to completely new level and its way easier than you might think.

I start with 10lbs of frozen snow crab legs from my local seafood department. They usually come in a box and these legs have been fully cooked prior to freezing, so all we're really doing is reheating them in a smoky environment.

Restaurants get these snow crab legs the exact same way and either steam or boil them back to life. The smoker does it too, but you pick up a slight grill flavor and the sweet cherry smoke adds just the right amount of flavor, perfect for delicate crab meat.

You first want to let the legs thaw in the refrigerator overnight. The next day I rinse the legs individually under cool water and place them on a platter to drain slightly.

Go ahead and fire up your smoker. I'm cooking these legs on my Ole Hickory MM running at 250° with just 1 chunk of cherry from Grillewood.com for smoke. Crab legs only need light smoke and cherry works great here. You can use any smoker for this application just run your pit steady at 250°. See more here.
The air circulation in both is superior to gas because of the smoke contacts the food more uniformly but you can make a gas grill work for the short time needed to smoked crab legs.
Ingredients

Recipe makes 4 Servings

2 Lb king crab legs, see times below for different types of crab

3 Tbsp garlic, finely minced

1/4 cup(s) flat leaf Italian parsley, finely chopped

Instructions

1. Rinse crab legs in cool water and pat dry. Using kitchen scissors, carefully cut along length of crab leg as far as possible. Allow to dry for a few minutes while preparing butter mixture.

2. In a small sauce pan, melt butter over medium heat.

3. Add garlic, smoked paprika, white wine, lemon juice and parsley to pot and simmer while stirring 1 minute and remove from heat.

4. Arrange crab legs in a single layer and drizzle with 3/4 of butter mixture and cook crab 22 minutes.
A Smoked Crab Legs Is A Must To Try
Smoked crab legs take only minutes to smoke, but the character invested by this flavoring tastes like it took much longer. Smoking typically takes several hours, but crabs can't handle much time on the grill nor does their delicate flesh need it. You can't cold-smoke seafood, or smoke it at 80 to 90 degrees Fahrenheit, at home without risking foodborne illness. Smoked crab legs need to reach at least 145 F in under two hours to prevent bacterial growth.
Unless you live on the coast, chances are you have pre-cooked and cleaned crabs which you want or at least the state you want them in before smoked crab legs. Live crabs dislike being shut in a barbecue and suffocated with fruitwood smoke, and always attempt escape crabs fleeing certain death don't cook evenly. Set up a light wood peach, apple, almond or older for crabs for a smokiness that won't assault their delicate flavor, call us here: (888) 556-8121 for ideas.
Related Articles:
Grilled Shrimp with Lemon Aioli
A Simple Honey Mustard Grilled Chicken Recipe