The Stainless Steel Griddle Is A Must-Have Addition To Any Grill In San Diego!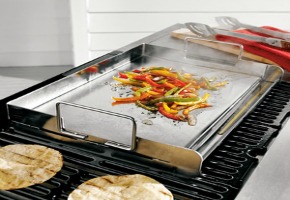 Stainless steel griddle is the perfect addition to any grill. The stainless steel griddle is a great and easy way to help you cook healthier foods too. A stainless steel griddle is also a great tool for barbecue parties when you need to cook different types of food that can?
Stainless steel griddle is the perfect accessory to cook side dishes on your Grill. The optional stainless steel griddle is perfect to saute vegetables or cook a complete breakfast right on the grill. A stainless steel griddle has amazing designs ideas for your home and apartment for inspiration your furniture ideas architecture.
A stainless steel griddle is also a great tool for barbecue parties when you need to cook different types of food that can't touch each other.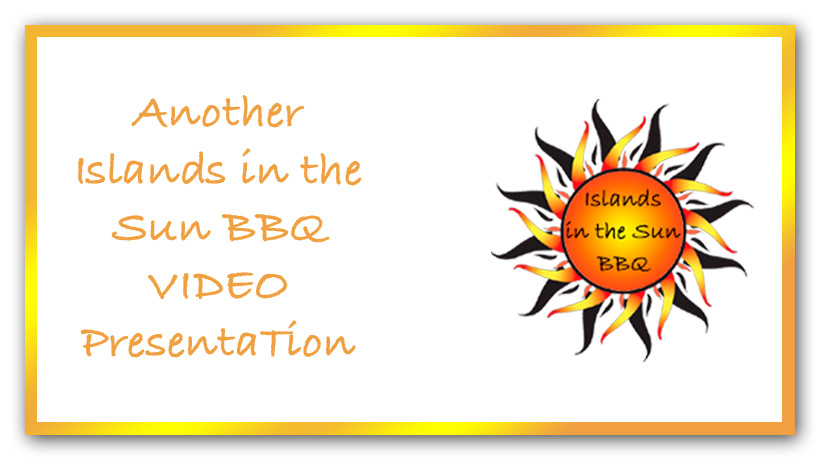 A grilled burger is terrific, a delicious classic. But a burger on a stainless steel griddle has a few advantages:

1. A Delicious Crust: When you grill, you have a combination of direct heat from the grates combined with heat from the coals or flames and also circulating above the food. When you place a burger patty on an outdoor stainless steel griddle, you have an advantage in crust formation, because the entire surface of the meat comes in contact with a hot, flat surface. The 100% direct heat on both sides of the patty forms a delicious brown crust on the burger. Don't worry about missing out on the "smoky" flavors from the grill – heating your grill to pre-heat the griddle is creates some smoke from the grates or firebox to flavor the food, and your burgers will still have great grilled flavors.

2. Retained Juices: When you grill over the grates, a significant amount of the juices in your meat run off into the grates. This is a key cause of overly dry burgers, even when the burger is not over-cooked. When you cook your burgers on a griddle, the patty is not as likely to dry out.

3. Even Heating: Grill heat is intense, but it can be inconsistent between different parts of the grill. When you use a stainless griddle, the entire griddle surface is heated by the hot air from the grill, and you have a cooking surface that maintains an even and predictable temperature throughout. This means that you can achieve the degree of doneness that you want, but it has the further advantage of cooking the inside of the burger to the degree that you prefer without burning the outside before the inside is done. Read more here.
Stainless steel griddle is raised from the cooking surface, allowing heat to distribute, giving you exceptional cooking performance.
Outfitting your kitchen with a commercial griddle is one of the best ways to make your menu more diverse and appealing! Whether you use it once a week or every day, it's very important to take care of your griddle in order to maintain cooking efficiency and to prevent flavor transfer. Since there are many different ways you can go about cleaning a griddle, we've provided you with some general tips and guidelines to follow, so you can continue to produce delicious meals for your customers.

Why Cleaning a Griddle is Important
Whether you're cooking pancakes and crepes, or burgers, sandwiches, and meats, it's important to clean and scrape your commercial griddle on a regular basis. When you cook any meal, fats, juices, and other food debris will be left on the griddle's surface. If this grease and grime isn't cleaned off, it will continually accumulate into a gummy layer which will then carbonize into a hard substance that's extremely difficult to remove. If you continue to cook on this surface, heat won't transfer as evenly and efficiently to the product being cooked, and it could cause the chicken being served at dinner to taste like cheesesteak that was cooked at lunch!

How to Clean a Commercial Griddle
If you already know how to clean a commercial grill, then it'll be even easier to learn how to care for a griddle! A majority of commercial griddles used in foodservice establishments are crafted with a stainless steel surface; however, there are many cooks who prefer using a chrome top griddle due to its greater heat retention qualities. It's important to note that chrome requires a slightly different cleaning routine than non-chromium surfaces, but they're still easy to clean, especially if you keep up with maintenance after every use. See more here.
One of the numerous advantages of the stainless steel griddle is that its lightweight, therefore it's easy to move before and after cooking.
"When I'm outside using my barbecue I don't like running back and forth inside to check if my food is fine. Recently, I bought a stainless steel griddle and everything I cooked with it ended up being nothing less than delicious. If you are yourself looking for a new griddle or are curious on what could be the benefits of owning one here's a few examples.

Benefits of using a Stainless Steel Griddle
First of all, the main reason I wanted my griddle to be made of stainless steel is because it's one of the easiest materials to clean plus it's lightweight so it's convenient for transporting my food to the dinner table without any risks of dropping it. In the past, there were many types of food I wouldn't have cooked on my barbecue because I was scared it would fall between the cracks of my grill but now I know this won't be happening.

With a stainless steel griddle I could cook anything I wanted, so I tried cooking mushrooms, cubed potatoes, peppers, and even eggs. Everything came out being tastier than before. One of the greatest things about my griddle is how convenient and quick it is for cooking healthy light meals, lunches or breakfast. I love eating healthy food and my stainless steel griddle helped me enjoy it even more, the mix between the freshness of the food and the smoke of my grill is amazing. Another way I use it is for cooking multiple meals simultaneously for my guests or my family. Read full article here.
Stainless Steel Griddle Are Higher Quality Product & It Is Also Inexpensive
The stainless steel griddle can be scraped into the built-in container as part of the griddle. A double-burner stainless steel griddle can be used on a wood, gas, or electric ranges. Also, the stainless steel griddle can easily be maintained from easy cleaning procedures to keep the shine on it all year long.
Stainless steel griddle can be set to the desired temperature, and the temperature is maintained evenly across the entire griddle surface. Stainless steel griddle can be used as a contact grill, panini press, full grill, full griddle, and half grill or half griddle. A stainless steel griddle will allow me to prepare my filets on the grill without the worry of Flare-ups, call us here: (888) 556-8121 for more info.
Related Articles:
Outdoor Kitchen Equipment – Luxury In Your Back Patio
Outdoor Kitchen Islands – Your Dream Kitchen