A Stainless Steel Gas Grills In San Diego!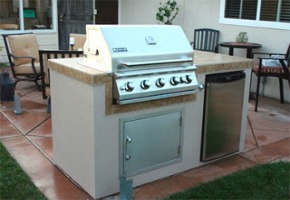 If reliability, beauty, and durability are your main purchase criteria, stainless steel gas grills are probably your best bet. You need to understand why exactly stainless steel gas grills are so good though in order to really enjoy their benefits. Stainless steel gas grills are beneficial for a variety of reasons. If you are not real eager to take on the extra maintenance tasks, then stainless steel gas grills are the ideal gas grills for you.
Stainless steel gas grills are great-looking grills that perform exceptionally well, especially during the summer months when all you want to do is hang out outside, enjoy the sunny weather, and have plenty of backyard BBQs. When looking at grill burners, make sure they're made of tubular stainless steel, cast stainless steel or cast brass. Cleaning stainless steel grill grates is as simple as hitting them with a stiff brush.Stainless steel outdoor grills can include a side burner for cooking up veggies and small compartments to store other goods and it is also cheaper compared to the painted ones.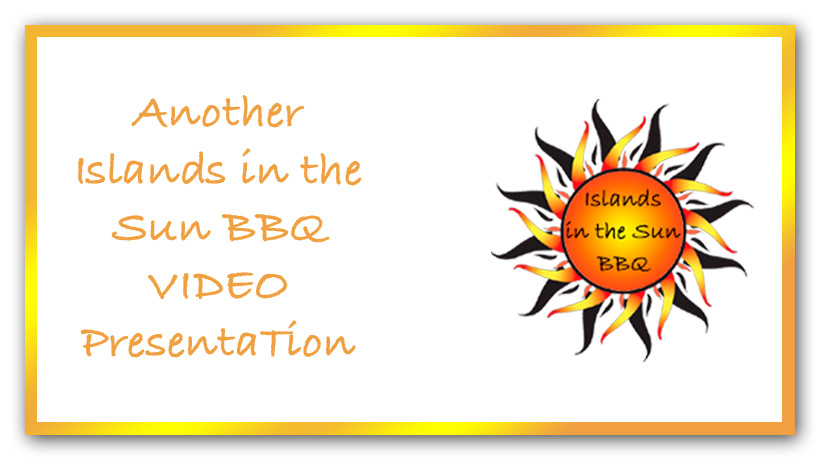 Stainless Steel is a popular choice for grills and smokers. Two types of stainless are used in the manufacture of BBQ cookers: Austenitic and ferritic.

Because it contains more nickel and less steel in the alloy, 304 is higher quality and higher cost. 430 is not as durable and it is harder to weld properly. 430 contains more steel and magnets stick to it. 304 will not attract magnets. But don't bother bringing magnets to a big box store on your next shopping trip. Most grills are 430 with the exception of some burners and grates. Only the most expensive cookers use 304 extensively. Even Weber has stopped using it.

The most significant problem with cheap grills is they often use very thin 430 stainless. These lightweight machines are pretty and shiny on the showroom floor but vulnerable to the demands of grilling. They can quickly develop minute stress fractures that lead to corrosion and reduced performance. They also lose their shine quickly and need polishing to maintain their sexy showroom look.

According to the AmazingRibs.com science advisor Prof. Greg Blonder, 430 is not as durable as 304 and it is harder to weld properly. "The welding heat remixes the steel microstructure away from optimum, so the weld often rusts or cracks. But very few grills at the low end are welded. Almost all bent and screwed. Read more here.
Knowing how and why stainless steel gas grills are so beneficial can help when you go to purchase yours for your San Diego home. You always hear about how stainless steel gas grills are absolutely the best choice that you can make.
Like most Americans, I had an old grill on my back porch. It was a little rusted and had years of wear on the rack, but it could still turn out a decent hamburger. So instead of buying a new grill, I saved money by restoring and upgrading my old grill to its former glory – and added a few bells and whistles along the way.

Want to do the same? Follow these nine easy steps to get the grill of your dreams.

How to Restore Your Old Gas Grill

1. Clean It Out
Every time you use your grill, it accumulates all sorts of soot, ash, and grease. At least once a year, you need to put on some gloves and give it a good cleaning (i.e. include it in your house spring cleaning checklist). If you have a shop vac, use it to hoover out all of the particulates that have settled in the bottom of the grill. Next, remove the burners and use the vacuum to clean them out as well. Finally, use a wire brush to scrape off as much gunk as you can from the interior, and vacuum again.

2. Inspect the Burners
You want to check and see if the burners are still in good working order. First, light them – the burners should light quickly and burn evenly. If they don't, you should probably replace them. Replacement burners can be purchased at a hardware store or from the manufacturer. If the burners appear serviceable, remove them and give them a good scraping and cleaning. See more here.
There's no question that stainless steel gas grills are unmatched in terms of durability, ease of maintenance and sheer good looks. It is easy to take care because of its equipped with a layer of chromium oxide that serves as protection from possible corrosion.
Part of the fun of grilling is that there are fewer pots and pans to wash than stovetop cooking, right? Well, while you generally don't have to scrub down your gas grill to shiny perfection after each use, you should give it a deep clean once in a while to make sure it runs safely and efficiently. Here's how!

What You Need

Gloves (optional)
Grill brush or other cleaning brush
Cleaning rags or paper towels
Bristle brush or putty knife
Soap and water

Instructions

Gather your cleaning supplies: You'll need gloves (optional), grill brush or other cleaning brush, cleaning rags or paper towels, bristle brush or putty knife, and soap and water.
Turn off the gas supply: Make sure the gas supply is turned off, or you can also detach the gas tank from the grill. Check full article here.
Maintaining Stainless Steel Gas Grills Is A Must
Stainless steel gas grills are super easy to clean and maintain, which makes them perfect for cooks who prefer low maintenance kitchen and backyard tools. Cooking on the grill is a great way to enjoy a summer meal unless a grill grates are caked with burnt-on food and grease. The exterior of Stainless steel gas grill can be cleaned with soft cotton-based rags and warm water.
Stainless steel gas grill is also considered great for cooking different varieties of food. Although stainless steel gas grills will cost a bit more than other kinds, the investment is well worth it as most last decades whereas other types are often replaced or repaired within a couple years, call us here: (888) 556-8121. Cleaning your stainless steel gas grill can preserve your grill for many years of healthy and enjoyable family parties.
Related Articles:
Stainless Steel Outdoor Grills You'll Love
Important Features to Look for When Buying A Gas Grill