Luxury Grill | How To Choose The Best Grill Brand In San Diego?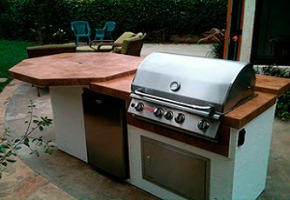 Trying to figure out which of the grill brand is best? Know your grill materials, picking a brand and getting familiar with grill brands is the first and most important step in your buying process. The best grill brand is known to serve customers well.
BBQ grill brands are available in different sizes. With a little sizzle, these grill brand are sure to liven up your next tailgate cookout! Examples of known gas grill brands are Weber and Cuisinart. Other grill brands are big and bulky and a lot heavier.Grill brands will make parts for a limited time and the cost of the parts may be cost prohibitive, making buying a whole new grill more economical.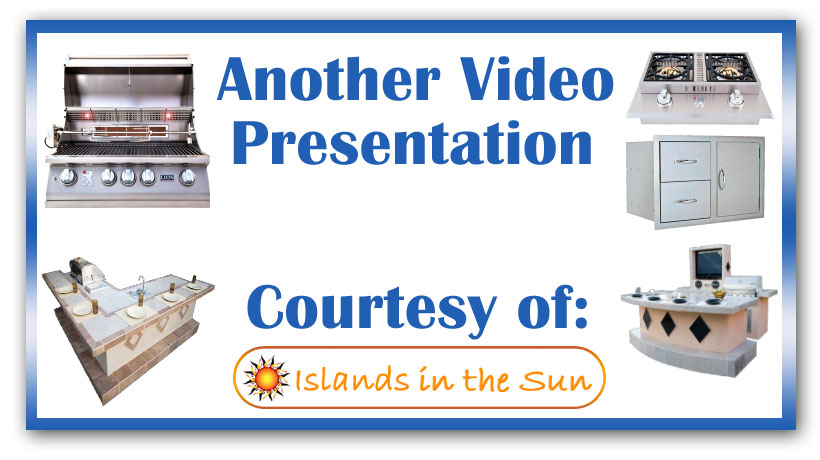 Spring is the perfect time to make sure you're prepared for a season full of amazing culinary experiences. If you don't have a grill, you're ready to upgrade the grill you have, or you're looking to try out a different type of grill, read this guide before you go shopping.

Different Types of Grills

1. Gas Grills
This is the most popular type of backyard grill. They can run either on bottled propane or natural gas from your utility provider. Most gas luxury grills are designed for propane, but can be converted to natural gas fairly easily. Some people argue the merits of propane or methane, but there is very little difference between the two. If you have access to a natural gas line, utilizing it is certainly more convenient and less expensive than refilling propane tanks.

2. Charcoal Grills
These grills use charcoal briquettes as the fuel and fire power for cooking. Cooking with charcoal is more time-consuming and expensive than a gas grill, but some people will always prefer the taste of cooking with charcoal, especially when it is made of natural wood. Read more here.
While other luxury grill brands have come and gone, and many have gone overseas, Broilmaster soldiers on as one of the few gas luxury grills still made in the USA.
Luxury means something to those who can afford it. Luxe cookers are usually extremely well built, loaded with options, and very good looking. That said, we remain baffled by how many still use cheap temperature indicators rather than high quality thermometers. Forgive us if we once again wonder out loud "Why can't an outoor oven be as easy to operate as an indoor oven? Where are the thermostatic controls?"

The list includes a mix that run on a variety of fuels from gas to charcoal to wood pellets and logs. Styles range from the stunning beauty of Fire Magic's stainless steel Echelon E1060 to the rugged Texas tradition of the Klose luxury Grill Chef. Eight of our Luxury Top 10s are Made in the USA, one in Germany and one in Indonesia.

How we made these luxurious selections

We rate and review as objectively as possible, measuring temperatures, slamming lids, turning dials, studying warranties, and kicking casters, but inevitably intangibles such as look and feel have to be considered. We consider them among the best of breed in the wide world of luxury priced cookers. They are listed in order of manufacturer's suggested retail price (MSRP), but actual prices can differ particularly since many of these items are often highly customized. Please click the red links to read our complete detailed review and find links to suppliers, many of whom sell well below MSRP. See more here.
While other grill brands have come and gone, summer better than grilling outdoors and most of the luxury grill brands have advertising programs to support their local dealer base.
With the summer grilling season upon us, you may be looking for the perfect backyard cooking surface for your next cookout, or you may just have strong opinions on which grills do the best job at helping a skilled cook turn out the best dishes. Whichever it is, we asked you for your picks for the best grills on the market, and you responded. Here are five of the best, based on your nominations.

Weber Original Kettle Series
The Weber One Touch series is one of the most popular, tried and true backyard grills on the market. The One Touch is a perhaps Weber's most iconic grill. Its kettle style is almost synonymous with charcoal grilling, and the One Touch is available in a number of sizes and corresponding price points, from the 18.5″ ($79 at Amazon) to the 26.75″ One Touch Gold ($299 at Amazon). All of the One Touch models offer steel plated cooking grills, ash catchers for easy cleanup, wheels for portability, and a self-cleaning system.

Big Green Egg
The Big Green Egg is, as the name implies, a big green egg-shaped cooker that can serve as a luxury grill, a smoker, and an oven. It's available in five different sizes, from the free-standing 24″ "XLarge" that sports shelves on the sides and plenty of room to cook enough food to feed a crowd to the 10″ "Mini" egg that's perfect for picnics, camping trips, or grilling on an apartment patio, with three more sizes in between. Read full article here.
Familiarized A Grill Brand Is Most Important
Some well known trusted and reliable camping stove and grill brand are Coleman, Stansport and Century. Locally available grill brands are Char-Broil, Broil King, and Weber. The best built in gas grill brand are Blaze, Lion, DCS, Lynx and Fire Magic. Some fuel grill brands have several extras, some have several.
The best bbq grill brand is represented in online and specialized stores. Some gas grill brands have several accessories, some have many. The above listed professional BBQ grill brand are just a few of the well-known manufacturers we carry. Most of your grill brands can fit on the cover, call us here: (888) 556-8121.
Related Articles:
Cooking With Propane Grills: Tips Everyone Can Use
Grill grates. What's best, what's worst.