Stainless Steel Sinks San Diego's Homeowners Choose
For Stainless Steel Sinks, San Diego's Home Grill
Island Owners Buy Online From Islands In the Sun
Why Stainless Steel and Why from "Islands In The Sun"
Why "Stainless Steel" Sinks San Diego? Several types and Grades of stainless steel have been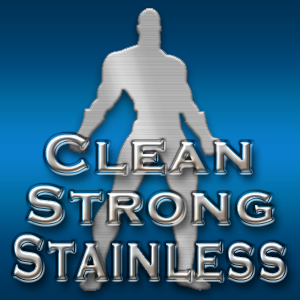 developed to withstand a wide assortment of corrosive materials and corrosion environments. Therefore Stainless Steel helps to insure work places are safer, structural integrity lasts longer and our food preparation surfaces or systems are more hygienic.
Lower alloy combination grades resist corrosion in atmospheric and pure water environments, while high alloy combination grades, (Such as SAE-Grade 304 Stainless Steel), can resist corrosion in most acids, alkaline (Salty) solutions, and chlorine bearing environments. Stainless Steel Cleans Easily and is Easily Maintained. Stainless steel is naturally resistant to dirt of all kinds. Stainless appliances can be easily cleaned with a damp cloth without the need for harsh cleaners.
Stainless Steel is Strong
Stainless steel is a very strong material and can therefore carry very high loads. Strength can be further boosted over standard stainless steels by cold hardening the steel or by employing a duplex stainless steel grade. This offers significant potential to reduce weight, reduce material thickness and therefore achieve cost savings.
Why Buy from "Islands In the Sun"?
If you have looked around our site you can see we are very pro San Diego and have exclusively served clients in San Diego County only since 2006. We understand the climate and environment. Some parts of San Diego salty humid air is more of a factor and other areas dry extreme heat. We know San Diegans entertain more out of doors because the climate is more conducive to it so there outdoor living space appliances naturally get more use than their contemporaries in other part of the United States. And we feature 2 of the best Stainless Steel Sinks San Diego grill island owners should use:
Both of our Featured Stainless Sinks San Diego Homeowners Should consider have heavily discounted sale prices and shipping is FREE!
[one_half last="no"]
30 Inch Wet Bar Center

^ Click to Enlarge and See Details ^

Click Here for PDF Spec Sheet
[/one_half]
[one_half_last]
Stainless Steel Sink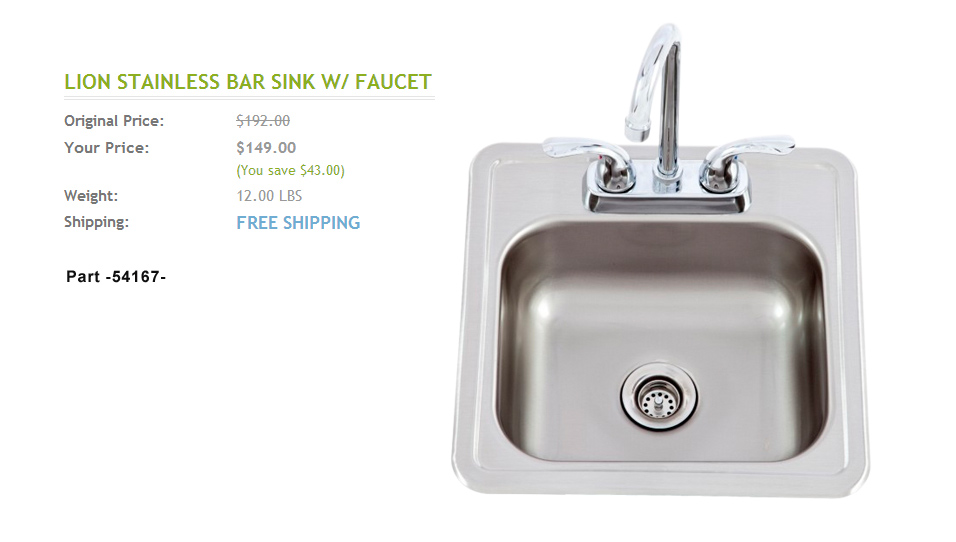 ^ Click to Enlarge and See Details ^

Click Here for PDF Spec Sheet
[/one_half_last]