Gas Fire Pits Burners Are Environmentally Friendly In San Diego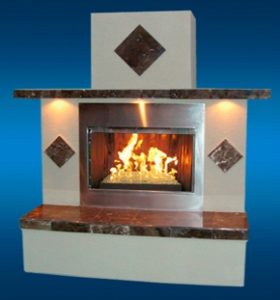 Outdoor natural gas fire pits burners are created to be the inspiration of for you. Gas fire pit burners is a very good product from a top brand which is a popular brand name that delivers a quality product. One of the best things about natural gas fire pits is that they never run out of fuel.
Gas Fire Pit Burners is an excellent product and is worth every penny. Gas fire pit burners can use either propane or natural gas. The great thing about outdoor gas fire pits is that you can control the flame. Outdoor gas fire pits are actually more environmentally friendly than a wood-fueled fire.The point is having a lawn outdoor gas fire pit burners is a great addition to the backyard in terms of overall textbooks and functionality plus loads of fun.
Ever try to understand a fire pit burner? Unless you're familiar with gas-fired devices and their burner assemblies, you probably don't know the ins and outs of a burner. While you can always hire a professional to install a fire pit burner in your custom fire pit, it's helpful to understand the basics of this key component.

A fire pit burner is used to conduct the flaming fuel in a gas fire pit. The gas source may be liquid propane or natural gas. Many homeowners choose liquid propane because they're adding a fire pit to existing outdoor living areas, and tapping into the home's natural gas line isn't ideal prohibitive for various reasons, like ripping up a patio

Fire pit burners come in various shapes and sizes, including rings, rectangles, squares, and stars. Circular or square shapes may have double or triple burner rings, which creates more flames in your fire pit. Burners feature heat- and rust-resistant metals, such as stainless steel or aluminum.A burner resembles a metal tube with holes in it that allow the burning propane to escape and create the flames in a fire pit. These holes may be punched or drilled, which is the better choice. Holes should be staggered along the length of the burner to give a more uniform flame that resembles a natural wood-burning fire. Read more here.
One of the best things about natural gas fire pits burners is that they never run out of fuel, so you can extend the use of your outdoor living space during the cold winter month.
There are many factors that go into selecting an outdoor gas fire pit; one of the most central features is the burner. There are several key items to look for in your burner selection, one of the most important is that it is UL Listed and safety tested. This helps to ensure that the burner will light properly, burn cleanly and be safe to operate. Additionally, it is important to select a burner that is a high-grade stainless steel. This helps for operation and longevity and minimizes any rust options—something you definitely want to do on a gas burner that is exposed to the outside elements.

The third item is to have an ignition system that is dependable and easy to operate.While the above are some of the primary things to look for, there are also some secondary but still very important items to consider. Having a recessed or sunken burner can provide some significant advantages. This helps to protect the fire from the wind while providing some extra safety distance from the fire.

To keep the edges of the pan from overheating, having a tapered pan design can significantly help. Additionally, if the metal is a high gloss stainless steel, the mirror affect creates multiple fires and can really enhance the flame, especially after dusk. For some added safety and reflectivity, it is recommended that the optional tempered glass guards be considered. They not only help with protection from wind, but also really increase the reflectivity of the flame. See more here.
Gas fire pit burners are great for outdoor kitchens because they cook faster with the added benefit of being easier to clean and fuel.
Cut Melamine for the Table Top Mold
Use a circular saw to cut the base piece for the concrete table top. I wanted 12 inches of concrete around all side of the burner and cut the wood accordingly. 12 inches is plenty of room for plates, drinks, and to rest your feet.

Cut Side Strips
The side strips will hold the concrete in place. You'll cut 4 side strips to 2 1/4 inches wide. This will give you a 1 1/2 inch thick concrete top because the extra 3/4 of an inch is attached to the side of the base piece.

Cut Foam Knockout
A foam knockout is used to create a void or hole for the fireplace pan to rest in. There are all sorts of sizes to choose from. The firepan used for this projects is 30 inches by 10 inches with an H style burner. Table Mold Boards Prior to Assembly A look at the base piece, side strips, and foam.

Attach Foam and Sidewalls
Attach the foam to the base with silicon. Connect the sidewalls using 1 5/8 inch screws. Always pre-drill. Check more here.
The Best Thing About Gas Fire Pits Burners is No More Wood!
In addition, gas fire pits burners are pleasing to the eye, a sophisticated touch to your deck or patio. The beauty of gas fire pits burners is that they can be employed year round. Because outside gas fire pits burners are powered by natural gas, they do not require any of the cleanups that wood-burning fire pits take.
Since gas fire pits burners are smokeless, you do not have to worry about polluting the air. Outdoor natural gas fire pits burners are a great way to add warmth and a focal point to any backyard or outdoor living space, call us here: (888) 556-8121. Gas fire pits burners are especially popular because they are easy to use and easy to clean.
Related Articles:
Protect Your Deck And Investment With A BBQ Grill Pad
Most Beautiful Outdoor Dining Tables –– Reviews / Ratings