Best Grilled Salmon In San Diego
Best grilled salmon is an earthy, simple way to cook the fish and gives it a particularly smoky, deep flavor.  Best grilled salmon is treated to a simple and flavorful marinade. Plus, heart-healthy grilled salmon is packed with protein and omega-3 fatty acids, so you can feel good about indulging in a tender, melt-in-your-mouth salmon.
Quick and easy grilled salmon is topped with homemade basil pesto and broiled creating a tasty pesto-crusted fillet. Best Grilled salmon is rich in Vitamin B12, potassium, niacin and phosphorus, and various other vitamins and minerals. Grilled salmon is the best in town and the ribs are pretty good too.Grilled salmon can fulfill a large part of your daily protein requirement, and careful preparation ensures a healthy meal and can be a part of any diet.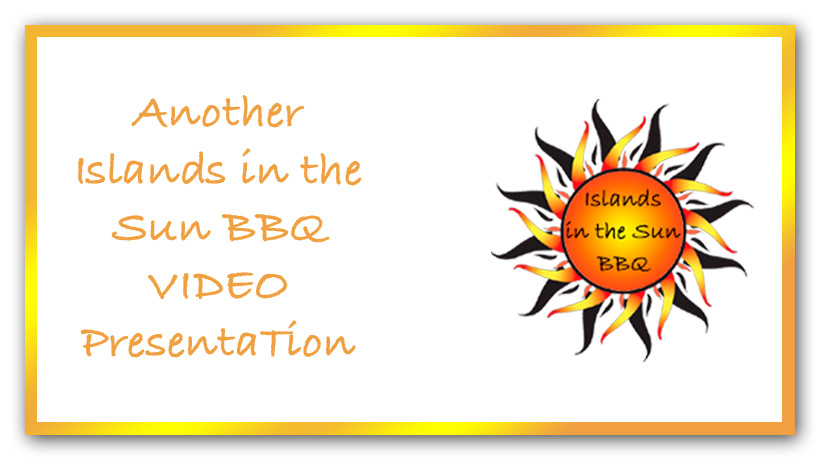 Best Grilled Salmon Recipe
Coarse sea salt – or smoked sea salt
Coarse black pepper
1 side of salmon or 4 – 6 (4 oz.) filets, fresh wild-caught is best
3 tablespoons butter. melted
1 clove garlic, minced
3 tablespoons light brown sugar
1 tablespoon avocado oil (you can substitute olive, grapeseed, etc)
1 teaspoon soy sauce
1 teaspoon smoked paprika
Juice from 1 lemon
Season both sides of the salmon with the sea salt and press in lightly. Season the tops (meat side) with the pepper. Let rest 10 minutes before grilling.
Meanwhile, in a small saucepan whisk together the butter, garlic, brown sugar and avocado oil. Cook over medium heat, until it begins to warm, stirring occasionally.
-Stir in the soy sauce, smoked paprika and lemon juice. Continue cooking until it reaches a low bowl, stirring occasionally. Remove from heat.
-Be sure you have a hot, clean and well-oiled grill. Place the salmon, meat side down, on the grill. Shut the lid and grill for about 2 to 2 ½ minutes (for under an inch-thick filet) or until the skin just begins to turn white around the edges. Flip over.
-Grill an additional 1 ½ to 2 minutes, with the lid open.
-Baste with the sauce and shut the lid for about 30 seconds. Remove from the grill and let rest a few minutes. Baste again before serving, if desired. Serve warm.
Some of you may love fish, some of you may hate it.  But let me tell you fish-haters, you HAVE to try this grilled salmon recipe!  It's seriously amazing.  And there is no fishy flavor at all.  I can't eat fish all the time but when I do make it, it has to be amazingly good so I want to make it again.  And this, my friends, was amazingly good!  And very easy to make.  If you've never made salmon before and are curious to try it, do this recipe first.  You can thank me later.

It's slightly sweet due to the brown sugar rub but it's very tender from being grilled in foil. And it's nice that it's not messy on the grill–don't worry about losing fish down the grill when flipping it. There are some folks who are die-hard wild-caught salmon fans, but that's not me. I find the fishiness too strong for my suburban taste buds. But then again, I'm not a fan of mutton or venison, or anything gamey either. I like poultry, beef, pork, and most kinds of fish (as long as it doesn't taste fishy.) The wild-caught is supposed to be much healthier though. Read more here.
With a flavorful marinade, grilled salmon can be both complexes in taste and simple in preparation. Grilled Salmon with Mint Marinade is a great dish to display how great grilled salmon can taste.
"A simple soy sauce and brown sugar marinade, with hints of lemon and garlic, are the perfect salty-sweet complement to rich salmon fillets. Even my 9 year old loves this recipe!" With warmer weather comes grilling season and one of the easiest and healthiest foods you can prepare on a grill, gas or charcoal, is salmon. There is a trick to grilling salmon though, that once you know will transform your success with grilling this fish forever. The secret?

Ingredients

Some sticking is likely to happen anyway, which is why you need to be careful when you flip the fillets over. But having a well oiled hot grill and well oiled fillets will help. Read more here.
This easy grilled salmon can be fixed with either salmon steaks or fillets. And when done properly, grilled salmon can be moist, savory and uncommonly tasty.
METHOD

1 Combine marinade ingredients in a bowl. If sugar is an ingredient in the marinade you are using, stir until the sugar is completely dissolved.

2 Cut filles 1 1/2 to 2-inches wide. Place marinade ingredients in a large casserole dish (or a plate with sides so the marinade doesn't run). Coat the salmon fillets in the marinade and then place them skinless-side down in the marinade.Marinate for 20 minutes for a quick marinade (can do this at room temperature while you are preparing the grill) or if you have more time from 1-2 hours chilled in the refrigerator. Before grilling, remove fillets from marinade and discard marinade.

3 Prepare grill for high direct heat (if you are using a charcoal grill, prepare one side of the grill for high direct heat and the other side with fewer coals for indirect heating). When the grill is hot (you should be able to hold your hand one inch above the grill grates for only 1 second), spray or brush oil generously on both sides of fish fillets. Read full article here.
Grilled Salmon Will Satisfy Your Appetite
Grilled salmon is a delicious addition to your summer barbecue. This delicious and fuss-free grilled salmon can be part of a healthy eating plan.  Grilled salmon will Increase your health and satisfy your appetite. But head-on grilled salmon will retain a maximum of flavor and moisture, plus the added bonus of those two delectable salmon cheese at which the chef gets first dibs.
Searching for the best and perfect barbecue recipes, I know sometimes it's difficult to choose which recipe will fit for your family than can lead to a memorable family time. Some barbecue grills continue to change, the main thing here is which one is right for your family to taste. For more information or for help which barbecue recipes and grill is perfect for the family, call one of our experts in BBQ Island San Diego at (888) 556-8121 any time!
Related Articles:
Yummy Honey Chicken Kabobs Recipe