How Important Is BBQ Grill Covers In San Diego?
Protecting Your Investment
The best BBQ grill covers are made using long lasting plastic grade material that allows the water to roll over. BBQ grill covers are made from different materials that include vinyl, polyester, and fleece. Grilling outdoors is a year-round activity and our durable polyester bbq grill covers are perfect if you plan on covering your gas grill between each use.
BBQ Grill covers are designed to provide coverage for rectangle tables or BBQs. BBQ grill covers are made of durable all-weather materials to protect your grill from harsh weather elements and keep it looking and cooking like new for years. Bbq grill covers are truly industrial-strength and have adjustable fasteners at the bottom to provide a snug fit. BBQ Grill Covers are made to the highest quality standards resulting in a durable, attractive cover for your gas grill, charcoal grill or outdoor built-in grill top.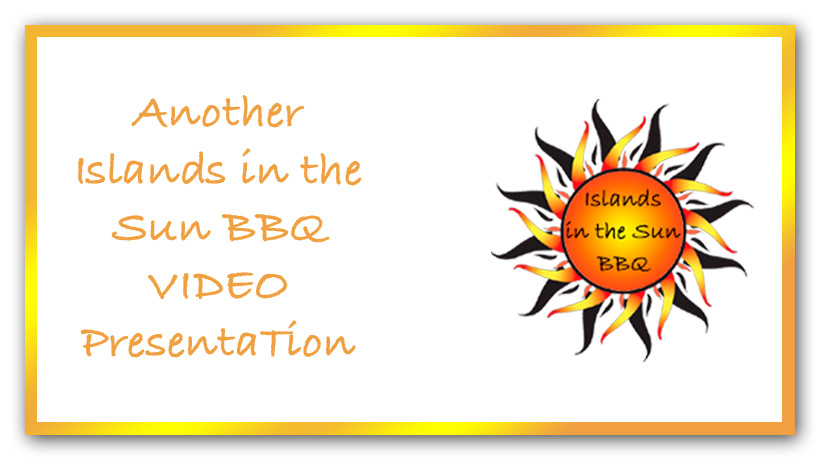 What to expect from a barbeque grill cover?

Outdoor grills are incredibly popular. They can be used for a small celebration, a picnic or can even be used right in the backyard of your home. But handling these grills can be very cumbersome. Some people don't like to handle the grills every now and then and thus, they leave their precious outdoor grills on the backyard or in the garden of their house. But nature can be harsh on these delicate appliances if left exposed under the sun and rains! Poor weather conditions, seasonal changes can cause a whole lot of problems to your cherished grill machine. In order to protect them against those unavoidable hazards, grill covers are made.

1. Best pick – Scala Home Gas Grill Cover
If your barbeque grill resides outside of your home, you will probably need something to protect it from nature's ravages. Therefore, you will require a protective case to envelop your barbeque grill in order to put it out of the harm's way. Scala Home brings you heavy duty barbeque grill covers to protect your precious grill against any damage. Scala Home Grill Covers are made to last. Its durability helps it to withstand any weather condition with sufficient ease. You will never have to worry about your grilling machine being kept out in the open and not given the usual protection of the four walls

2. Runner Up – For Smaller GrillChar – Broil Custom Grill Cover
Shielding a grill machine becomes a necessity if it is left outdoors. Poor weather condition may end up reducing your favourite grill to a worthless piece of metal. Thus, you will need a cover to help you guard your barbeque grill against seasonal changes and the inconsistencies of weather. Therefore, Char-Broil has brought the custom grill cover to help you shield your grill machine for a very long term Although the cover is specially designed for Char-Broil's 2-burner gas grills, this custom grill cover can still provide an efficient protection to smaller barbeque grills against tough weather conditions. Read more here.
The size of BBQ Grill Covers can be customized and fitted to your grill with the elastic hem cord which comes with a toggle.
Because an outdoor grill is an investment, usually people desire to protect their grills from harsh weather conditions. An effective way to protect a grill is by covering it with a grill cover. When you are not using your grill, simply place the grill cover over it. The grill cover then provides protection from inclement weather that might harm the surfaces of your grill and shorten its life. Measure for a grill cover before you purchase one to ensure that it will fit easily over the grill.

Close the grill

Place the end of the tape measure at the highest point of the top of the grill and extend the tape measure straight down to the ground. Write this measurement down, rounding up to the nearest inch. Hold the end of the tape measure at the furthest left point of the grill and extend the tape measure straight across to the furthest right point of the grill. Write this measurement down, rounding up to the nearest inch.

Measure the depth of the grill last. Place the end of the tape measure at the point of the grill furthest to the back and extend the tape measure straight across to the point of the grill furthest to the front. Write this measurement down, again rounding up to the nearest inch. Determine the size of grill cover needed based on the height, length and width measurements recorded. See more here.
BBQ Grill Covers are a must-have not only during the colder winter months to protect your grill from snow but also during summer and fall to keep your grill scratch free and debris free.
It is quite surprising the vast number of people still not using a grill cover, considering the amount of benefits they offer. You may assume that you do not need one if you store yours in the garage, but you really do. You probably would not cook on your stove after sawing wood, blowing dust or letting insects crawl on it, would you? Your grill is exposed to dirty elements and pollutants whether it is stored outside or in the garage and therefore should be covered either way.

Protect Against Weather
If you store your grill outside, rain, snow, hail, ice and UV rays can take their toll. They are not designed to withstand this amount of abuse every single day. Some people put their grill away in the summer and only leave it out in the summer; a cover is still needed!

Always Kept Clean
Have you ever stopped to think about how many contaminants are on your grill? Both the exterior and interior are disgustingly filthy. Keep in mind that there is a good chance that you touch the lid or handle and then a hold a hotdog or hamburger bun. All of those germs, dirt, insect droppings, fumes from your car and pollution from the environment were just transferred to your food. Then, the inside is far worse. You may think that the fire is destroying everything on the cooking grate, but it is also baking whatever was there right into your food, which very well could be fly eggs or a leftover meal caught in a spider web. Read full article here.
BBQ Grill Covers Help Protect Your Grill
BBQ grill covers are made of heavy duty, breathable and waterproof material. Bbq grill covers can be found for each grill type to help guarantee the perfect match. These Bbq grill covers will cloak your Saber grill and repel water so that your barbecue stays clean and maintains its brilliance. Many Bbq grill covers have vents and velcro straps to fit better onto many sized gas barbecue grills on carts and with or without side shelves. Bbq grill covers will be the reply to this demanding need, and one of the very most helpful objects in almost any outfit that is the grill.
If you enjoy spending time outdoors or just love a good barbecue, bbq grill covers can help you. Bbq grill covers will be the reply to this demanding need, and one of the very most helpful objects in almost any outfit that is the grill. Additionally, bbq grill covers have a stay one elastic loop that fit over the legs of your grills hence keeping the covers intact in the high wind conditions. And our bbq grill covers are available for every grill style to help ensure the perfect fit you may contact us here: (888) 556-8121.
Related Articles:
Maintaining The Cleanliness Of Gas Grill