A BBQ Sauce Is Great For Grilling In San Diego!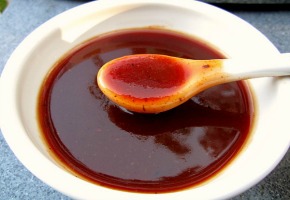 The BBQ sauce is great on anything from ribs, steak, chicken nuggets, chicken tenders, to shrimp, and fish. BBQ Sauce is sure to be a hit with the whole family. This delicious BBQ sauce can be used as a marinade, a base sauce, or just eaten with a spoon!
The BBQ sauce is a simple, savory blend of hickory smoke, spices, and BBQ seasonings. The other ingredients that make a good natural sauce are onion, pepper, garlic, chipotle powder, sugar, and spices. BBQ sauce can also make a great variation for pizza sauce if you want to try something different!
BBQ sauce can be a great fit for more than just brushing on meat on the grill, it's a worthy condiment for myriad meals, and as such, all-around sauce for that purpose, and pretty much anything else you can put your mind to.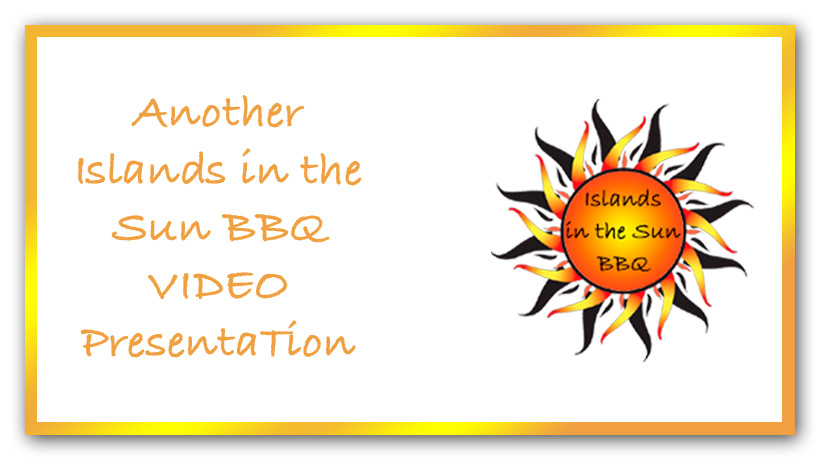 The idea of putting sauces on food goes back pretty far. In the days before refrigeration and written history, somebody discovered that smoking meat helped preserve it. Somebody else discovered that soaking it in salty seawater helped preserve it. Somebody else discovered that packing it in dried salt helped preserve it.

Somebody else discovered that leaving it in the hot sun or near the fire so it dried out helped preserve it. We now know that smoke and salt have anti-microbial properties, and that dehydrating foods also delays spoilage. These prehistoric iron chefs discovered that they could also improve flavor and mouthfeel with smoke, salt, seeds, and leaves, as well as basting meat with wine, vinegar, and oils.

Especially if the meat was on its way towards funky. Preserved meats, especially dried meats, were often soaked in liquids to bring them back to life as stews, swimming in sauce based on such as water, oil, juices, dairy, and even blood. In fact the word sauce is said to come from an ancient word for salt. See more here.
To save some prep time, the BBQ sauce can be made ahead and kept refrigerated for up to two weeks and can be used as a marinade for almost any type of meat.
Although I love barbecue sauces of all types, the standard around my house is still the tomato-based variety that's ingrained in our collective American consciousness. While choices of sauce abound at any local megamart, I've yet to find one that rivals making my own from scratch.

This basic sauce base takes about 15 minutes to make from start to finish and consists of ingredients that are almost always on hand in my kitchen. Knowing the ease of making homemade and the quality of the end product, I cannot comprehend why bottled sauces are so popular, especially since this standard base is merely a launching point for infinite varieties.

I'll make a huge batch at the beginning of the season and continue to modify it in smaller batches with new flavors. Adding some sautéed onions adds a nice robustness, throw in some jalapeños to give it a kick, pineapple juice for a tropical sweetness, and so on. Read more here.
BBQ sauce will probably be one of the longest lasting ingredients in the dish but lasts only as long as the quickest expiring ingredient in the dish.
Almost 10 years ago, I discovered the world's best BBQ sauce recipe. It was so good that literally every time I made it, people asked me for the recipe. I even started printing out copies of the recipe beforehand because I knew people would ask for it. And they did. But a few years later, I researched the very dangerous effects of sugar and I grudgingly gave up my all time favorite BBQ sauce recipe. You see, that BBQ sauce was loaded with an insanely ridiculous amount of white and brown sugar.

Through the years I was on a mission to find a healthy BBQ sauce recipe that had the same flavor like my beloved sugar loaded BBQ sauce. I tried every recipe I could find, I tried my own recreations and I even tried bottled all-natural, organic versions and nothing ever measured up to the taste that I remembered.

HE BEST HOMEMADE BBQ SAUCE

Makes 4 cups of sauce

Ingredients:

1 15 oz can of organic tomato sauce

1 12 oz can of organic tomato paste

1 cup of red wine vinegar. Read full article here.
A BBQ Sauce Can Add A Lot To Your Barbecue
Packed with the bold flavors of fire and smoke BBQ sauce will impart the perfect flavor to grilled ribs, chicken or beef. BBQ sauce has teamed up to create a sweet and smoky flavor that will keep your steak begging for more! Smoky, spicy, and bourbon-spiked, this sauce can be slathered on everything from burgers to beans to whatever your heart desires!
Unlike ketchup, homemade BBQ sauce will only take you 20 minutes, and it will taste better than anything from a bottle. Whether if you're cookin' in your backyard or competing, BBQ sauce will make anything you're cooking a masterpiece. BBQ sauce will make your mouth tingle and your lips smile reach us here: (888) 556-8121 for more ideas.
Related Articles:
Best Backyard Barbecue Recipes
Infuse More Flavor by Grilling With Herbs