A Natural Gas Grill In San Diego!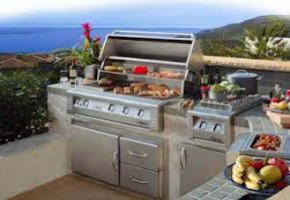 A natural gas grill is made from high-quality stainless steel and built to last. The cost to install a natural gas grill is relatively low, provided that a home already has access via a natural gas line running into it. A natural gas grill can go a long way to making sure you have the best grilling experience.
The only difference between a propane grill and a natural gas grill are the burners and regulators. Converting your propane grill to a natural gas grill can be a great project but you need to make sure it is worth your time and money first. Your natural gas grill can even be used during an outage as a backup cooking resource.What makes the grilling difference is that when hooked into the residential supply, the natural gas grill can be lit quickly and can run as long as necessary without having to change out propane bottles.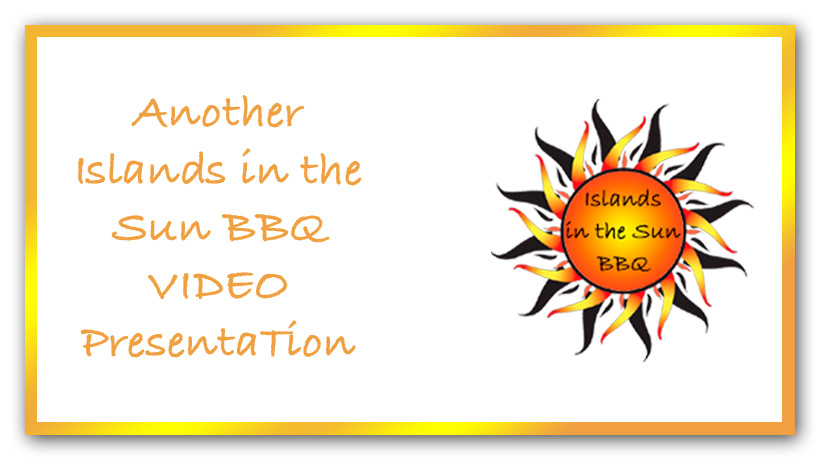 If you've made your choice that a gas BBQ is for you then the next decision you'll be asked to make is whether you want natural gas or LPG to fuel your barbecue. It's a simple choice and by the time you've read this page you'll have a very clear idea about what is the best solution for you.

Natural Gas

Natural gas is essentially that which is supplied by your local utility company. It's the same stuff that's used to fire your boiler or indoor cooker piped directly into your house. So for your BBQ it's simply just a matter of directing a pipe to your outdoor kitchen and connecting it up. The negative is that once your barbecue is plumbed in, that's it, you can't move it.

LPG (Liquid Propane Gas)

Because liquid propane gas is supplied in a tank, the clear difference is that this means you can move your barbecue around the patio or garden to suit your needs. Refill tanks are generally available at your gas station and are connected to your barbecue via a regulator and a rubber pipe. Check more here.
A natural gas grill is an excellent choice for the entire BBQ experience and with 764-square inches of cooking area, there's enough space to grill for your family, friends, and neighbors.
Things to look for when you shop

Size matters. The first decision is size, which relates to price. Start by looking at the number of square inches of primary cooking surface. That's the main cooking grate. Some manufacturers list total cooking area and that includes the "warming" rack suspended above the primary cooking area. Yes, you can cook up there, but its distance from the flame means food cooks differently up there even though the temp is not a lot lower. A removable warming rack is a nice feature, but the important measurement is the square inches of the main cooking grate.

Price. What is your bottom line? Know what you are willing to spend before going shopping. Just as with a car, the more options, the more expensive. You can get a good charcoal for less than $300. The old reliable, very capable, versatile, and indestructible Weber Kettle can be had for under $100. High end charcoal grills can go for $2,000.

Head space. You will want enough room to smoke a turkey, so make sure there is at least 12″ of head space between the cooking grate and the inside of the lid. If there is a warming rack, it should be removable.

Fuel. Fuel. There are now six fuel types to choose from. You need to decide if you want charcoal, gas, logs, wood pellets, or electric. If you like to grill steaks and other red meats, you want to be able to get high heat for searing. You want charcoal or gas. I have a whole article about the strengths and weaknesses of each fuel. Read more here.
Designed well, a BBQ natural gas grill can be a backyard center of attention, along with a bar and sitting counter area for serving food or eating.
If you're in the market for a new barbecue grill, you may be trying to decide whether to go with a gas BBQ or a propane one. The following information will help you with your decision by showing you the pros and cons of each so that you can make an informed decision.

Propane Barbecue Benefits

They're more convenient to use because they're portable. The propane tank can easily be detached and transported as needed with the barbecue.
Propane provides 2500 BTUs (British Thermal Units) per unit volume, which is higher than the 1000 BTUs natural gas provides per same unit size.

Natural Gas Barbecue Benefits

Fuel is automatically provided so you won't run out even during the biggest barbecues.
Natural gas is cheaper than propane at typically 1/6 of the cost of propane.
Natural gas is classified as a greenhouse gas. Propane is not even though it is also an environmentally fuel. See full article here.
The Advantages Of A Natural Gas Grill Are Many
On the other hand, if you do, a natural gas grill can save you a ton of time from having to buy or fill new propane containers a day in and day out. A natural gas grill can be installed on a permanent post, attached to a cart with a quick disconnect that enables the grill to be moved when not in use or built into a decorative brick or another type of enclosure. A natural gas grill will provide you with uninterrupted grilling, day after day.
A pure natural gas grill will more often be designed to be stationary as well. If you think gas grills are convenient, well using a natural gas grill will make your grilling even more convenient! Hopefully, the above-mentioned benefits of using a natural gas grill will help steer you away from charcoal grills and at the same time also prove a worthy addition to your household or you may contact us here: (888) 556-8121.
.
Related Articles:
Top 3 Luxury Grill Brand Comparison
Gas BBQ Grills – Buy Quality Or Else!