A Stainless Steel Outdoor Kitchens In San Diego!
The biggest advantage of using stainless steel outdoor kitchens is that these kitchens can be cleaned easily and quickly. The fashion and demand for stainless steel outdoor kitchens are because of their high durability and low maintenance. Stainless steel outdoor kitchens are considered a green product, meaning they are recyclable, non-toxic and easy to clean without the use of harsh chemicals.
Investments in a stainless steel outdoor kitchens are assured to deliver a hygienic environment with an assured long life. Stainless steel outdoor kitchens are certainly more durable and easy to clean than all other kitchen materials. These stainless steel outdoor kitchens are constructed from supreme quality of stainless steel which is procured from our most trusted vendors.Like everything else, home style and decoration is always evolving, and contemporary industrial look of the stainless steel outdoor kitchens is now something many people are fond of.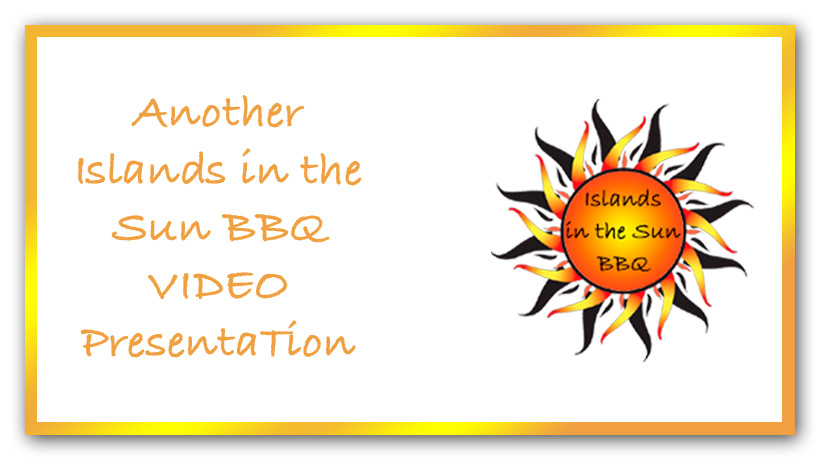 An outdoor kitchen expands your living space and allows you to cook, eat and entertain without having to book a reservation. Summer is the time for backyard BBQ's and grilling; but a well designed outdoor kitchen should allow you to enjoy cooking outside beyond the summer months. Incorporating interior kitchen ideas to your outdoor setting is a great way to add versatility, value and fun to your home.

The best outdoor kitchens are as functional as an indoor kitchen, as welcoming as a living room, and as entertaining as a family room. An outdoor kitchen can be as simple as a grill, table and chairs, or as elaborate as a fully outfitted kitchen complete with built-in appliances and seating. Although a simple and straightforward outdoor kitchen can be set up by a homeowner, designing a generous and powerful outdoor kitchen is best left to a professional like a concrete contractor, patio contractor or landscape designer.

1. Start from the ground up
Establishing the floor layout and material of your outdoor kitchen is key to building the foundation of your space. Be conscious of different weather climates that may occur as well as the overall weight of the appliances you are installing. Flooring such as tile or marble will be slick and slippery when wet and may not hold up to grease or food stains. If your outdoor space is on a deck consider re-staining or painting it to match the new renovations and ensure that the deck is in top condition. Read more here.
Stainless steel outdoor kitchens are stylishly sleek and aesthetic in appearance lending an ultra modern look to the kitchen and are the latest in design and functionality
Stainless steel has become a fixture of contemporary kitchen design, seen in everything from sinks to counter tops to major appliances. Now, some innovative manufacturers are taking stainless to the next level by constructing kitchen cabinets from this bright and durable material. Stainless steel has a crisp and minimalist look that complements modern interiors, while its industrial flair works well in more traditional settings. Since stainless is impermeable to heat, rain and humidity, it also makes a great addition to outdoor kitchens.

Qualities of Stainless Steel
Stainless is hypoallergenic, bacteria resistant, and because the surface is uncoated, it's the ideal material for people with sensitivities to paint or other chemicals. On a purely practical note, stainless cleans up quickly and easily with any basic household cleaner and a damp sponge. Stainless is prone to show fingerprints or scratches, however, so the material may not be the best cabinet choice for families with young children or inquisitive pets.

Strong and Durable Beauty
Steel has amazing tensile strength, and for this reason most kitchen cabinets constructed of stainless use only a thin layer of steel over a solid inner core. This design gives the cabinets structural integrity and prevents the tinny sound produced by solid steel frames. Stainless cabinets are available in a full range of sizes and styles to create the custom kitchen you're looking for, and with proper care, stainless can last for years, if not a lifetime. See more here.
Stainless steel outdoor kitchens- surfaces and equipment a timeless classic and people dream about with regards to having a perfect kitchen.
Outdoor kitchens bring all the best features of an indoor kitchen into the privacy of your own backyard. While they are a hot trend in landscaping design, you don't have to build a custom home to enjoy an outdoor kitchen. Materials, appliances, and design plans allow for outdoor kitchens to be possible for just about any budget.

The Benefits

Homeowners who may initially believe an outdoor kitchen to be a splurge soon learn that there are practical benefits, including:

Simple entertaining options, especially for large crowds
Easy clean-up, because the mess doesn't spill into your home
Lower utility bills, because charcoal and propane doesn't show up on your gas or electric bill

Three Outdoor Kitchen Necessities

Outdoor kitchens can be installed on an existing patio, or deck contractorscan build a beautiful outdoor kitchen as part of a larger home landscaping project. The best outdoor kitchens feature three pieces that are both beautiful and functional. Read full article here.
Stainless Steel Outdoor Kitchens Are Modern, Durable, And Affordable
What is even better is, that stainless steel outdoor kitchens are made on the modular concept that allows you to refresh the look of kitchen whenever you feel the need, just by changing the shutters! Stainless steel outdoor kitchens are easy to clean and maintain and they bring a pristine order to a highly functional space. Stainless steel outdoor kitchens can turn around the look and functionality of the area with just a little effort.
Stainless steel outdoor kitchens are closed in part because this metal is recyclable, making them very environmentally friendly. Our stainless steel outdoor kitchens are of the highest possible quality, and we offer a full selection of products to match your requirements, call us here: (888) 556-8121. Stainless steel outdoor kitchens are becoming a popular choice for homeowners renovating their homes.
Related Articles:
Outdoor Kitchen Grill Is Perfect For Those Who Love To Cook And Entertain
Outdoor Kitchen Islands – Your Dream Kitchen