Why Catalina Outdoor Kitchen Is The Most Popular Room In The House In San Diego?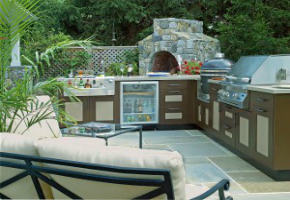 Good planning will help ensure that your Catalina outdoor kitchen is in the right location for your yard. A small outdoor kitchen is the perfect way to entertain on your urban patio or small backyard. This fully equipped outdoor kitchen is separate from the rest of the living space, allowing the two areas to be utilized entirely on their own.
When the Catalina outdoor kitchen is close to the house, the house provides natural shelter for the culinary station. Establishing the floor layout and material of your outdoor kitchen is key to building the foundation of your space. This is especially true if the outdoor kitchen is located away from the inside kitchen or if you plan on doing a lot of food prep and cleanup outdoors.Because a full outdoor kitchen is nearly as large as an actual indoor kitchen, most homeowners place it wherever there is enough space for the equipment as well as any overhanging structures like an arbor or gazebo.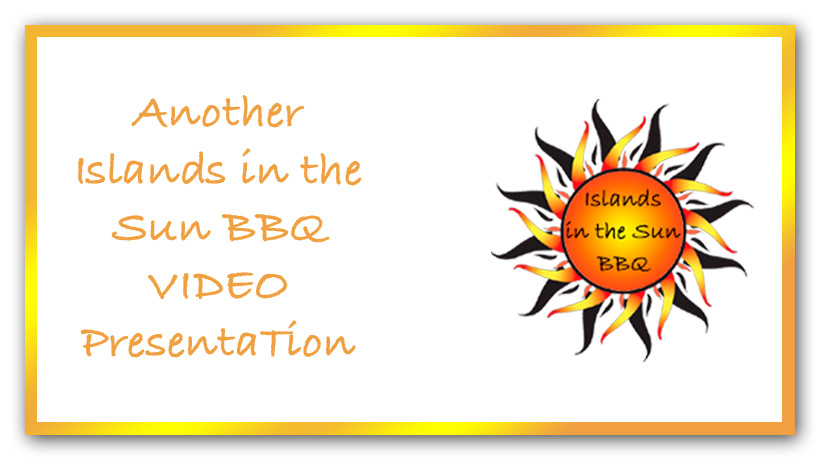 st because you have a small outdoor space doesn't mean you have to sacrifice the fun of outdoor entertaining. Applying small outdoor kitchen ideas can be simple with the help of portable and prefabricated products made for outdoor cooking and dining.

Outdoor Kitchen Designs for Ideas and Inspiration

Designing for a small space may require a little handy know-how and some creativity. Your first task will be to measure your space. No matter what the size of the area, proper measurements are essential in the planning and design of an outdoor kitchen. A good measuring tape or a laser distance measurer will make the job much easier. Next, you'll want to decide what elements you consider must-haves.

A typical outdoor kitchen would include a grill or cooking element, some counter and storage space, and possibly a sink or bar and beverage service area. For elements that require plumbing, electrical or gas, consult with a licensed contractor who can help you plan for easy access to existing utilities. One way to plan an outdoor kitchen in a small space is to choose a modular, prefabricated kitchen island. These come in everything from stacked stone to stucco, and many include stainless steel appliances and granite countertops.

Read more here

.
A few more things to remember when building an outdoor kitchen are the style of outdoor cooking you are intending on doing, the amount of yard space you have and your budget.
Now is the perfect time to start planning a beautiful, eco-friendly outdoor kitchen. It will keep you grilling all summer long and keep the planet happy. Dream up your own perfect outdoor kitchen, and use these tips to create a perfect solar-powered paradise right in your backyard.

1. Ditch the charcoal and use a solar cooker instead. Charcoal and gas are common fuels for cooking, but at what expense? Charcoal grills release around eleven pounds of carbon dioxide per hour of grilling, and gas grills rely on non-renewable natural gas.

What's the eco-conscious outdoor chef to do? Go solar! The SolSource solar grill has the same cooking power as a traditional charcoal or gas stove and it is powered by the cleanest energy source available—the sun. When you're done cooking, its unique design will add a striking visual element to your outdoor cooking space.

2. Let the sun light you up, even after dark. Choose solar lights to match your solar stove. Select outdoor lights that will charge on their own all day and then light up automatically when the sun goes down. Try placing most lights and knee height and direct them downward to reduce light pollution for a better view of the stars. See more here.
The benefits of having an outdoor kitchen are not all as obvious as you may first think and the possibilities of what to include in your outdoor kitchen are endless, and really help maximize backyard fun!
As we welcome the summer season, we know many of you are in the preliminary planning stages for your holiday outdoor parties and weekend cookouts. Though, the hardships of having to migrate between the indoor kitchen and outdoor entertaining area can be frustrating for both you and your guests; why not finally install a fully functional outdoor kitchen in your backyard? This kitchen won't be just an aesthetic change but rather a complete lifestyle transformation allowing you to enjoy your own resort-style paradise in your own backyard.

If you need more convincing, which we hope you won't, our team of experts has revealed the top four reasons why you should consider investing in Brown Jordan Outdoor Kitchens.

Our outdoor cabinetry can accommodate all grills, including Solaire, Alfresco and Coyote as well as Wolf, Napoleon and Lynx. In addition, the extra countertop space you will gain with a built-in grill will allow for ample preparation space that exudes style and beauty.

No matter what the architecture of your exterior space is our stainless steel cabinetry can be powder coated with a variety of different finishes that can complement your existing landscape, including traditional and contemporary styles. From urban rooftops to rural settings, the available configurations can be customized to your liking. Read full article here.
Catalina Outdoor Kitchen Is Full Of Surprises!
Selecting the right equipment and designing the right functional zones for the outdoor kitchen are an important first step. A Catalina outdoor kitchen can be as simple as a grill, table, and chairs, or as elaborate as a fully outfitted kitchen complete with built-in appliances and seating. Even the coziest outdoor kitchen can create big impact outside just keep your mind (and your budget) focused on the essentials as well as the features and functions you'll use the most.
The specifics of a Catalina outdoor kitchen can vary greatly, but assuming that it will have a sink, it will require an underground cold-water supply from the house to the counter area. Working in an outdoor kitchen can be a challenge if you lack spots to stash everyday necessities. Learn how our Catalina outdoor kitchen can enhance time spent with your family, entertaining friends, and enjoying your outdoor living area you may call us here: (888) 556-8121.
Related Articles:
Custom Outdoor Kitchens: Entertain in Style
An Island Is the Perfect Accessory For Your Outdoor Kitchen