An Outdoor Kitchen For Summer In San Diego!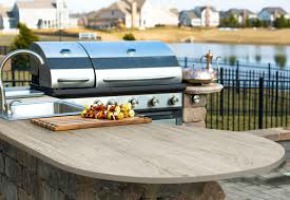 A small outdoor kitchen for summer is the perfect way to entertain on your urban patio or small backyard. This fully equipped outdoor kitchen is separate from the rest of the living space, allowing the two areas to be utilized entirely on their own. An outdoor kitchen from custom outdoor kitchens is a great way to add some extra fun to those times when you want to relax with your family and friends without being stuck inside.
Good planning will help ensure that your outdoor kitchen for summer is in the right location for your yard. Establishing the floor layout and material of your outdoor kitchen is key to building the foundation of your space. Outdoor kitchens can feature many of the amenities found in indoor kitchens including beautiful counter-tops, cabinets, sinks, barbecues and mini-fridges.
The benefits of having an outdoor kitchen are not all as obvious as you may first think and the possibilities of what to include in your outdoor kitchen are endless, and really help maximize backyard fun!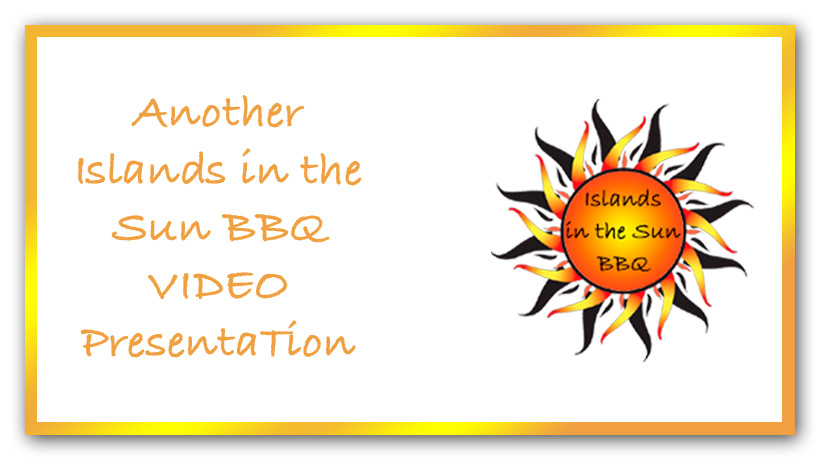 Take advantage of these five tips for choosing the location of an outdoor kitchen. Wherever you plan to grill or entertain should be strategically placed. Overlooking this important step can take the fun and convenience out of your outdoor environment.

Views: It is crucial to consider views and sight lines when choosing placement for the counters.

House window and door views from rooms that face the rear yard.
Guests views when standing or sitting at counters
Chef's view – after all, we are usually most concerned about taking care of client #1
Privacy from neighbors: Screen views with trees, hedges and shrubbery to provide privacy while respecting your neighbors.

Wind: Smoke blows downwind of the grill. Be a good neighbor and plan accordingly.

Consider that smoke will blow downwind of prevailing (found most commonly or having the most power or effect in an area) wind location.
Consider proximity to windows, doors or balconies that are downwind
Always place dining patios upwind of smoke when possible.

Sun and Shade: Outdoor cooking often takes place during the day in hot summer months. Place your outdoor kitchen under existing shade or plan on adding new sources of shade to provide comfort year-round. Read more here.
A few more things to remember when building an outdoor kitchen are the style of outdoor cooking you are intending on doing, the amount of yard space you have and your budget.
Whether it's a casual family get together or an alfresco happy hour with friends, summer is synonymous with outdoor entertaining. Yet, creating the perfect space for your client to entertain can be a challenge. Here are 5 tips to designing an outdoor kitchen space:

Flooring: Before you choose appliances and pick out countertops, make sure you select the right flooring material that is equally stylish, long-lasting, comfortable and safe. Take into consideration your clients' budget, style preferences, as well as placement and maintenance. Durability is a critical issue when it comes to outdoor kitchens; concrete flooring and stone veneer are popular choices for many.

Counter Space: You'll want to select a material that can weather your climate – be it snow, extreme heat, rain or humidity — and won't fade or crumble with the elements. Typically, natural stones such as granites are a good choice. Stone veneers are also popular. See more here.
Even the coziest outdoor kitchen can create big impact outside just keep your mind (and your budget) focused on the essentials as well as the features and functions you'll use the most.
Here at Savoir Fare, we understand that you don't want to be cooped up in your kitchen on a perfect summer's night. Join us as we discuss the most important things you are going to need for your grill or outdoor kitchen this summer.

5. A Truly Great Cookbook
There, I said it! You can have all the kitchen tools in the world, but it won't make a difference if you can't cook! Even if you are an expert chef, a cookbook is a great way to gain inspiration!

4. Beer Glasses
You see it every summer; you are over the neighbors for a cookout. They have an amazing Wolf Grill, custom apron with "World's Greatest Griller" displayed across the front, but when you ask them for a beer glass, they hand you a plastic red cup. Stop this horrible practice and serve your favorite beer in a glass that will amplify it flavors. Riedel was even commissioned by Samuel Adams to make a specific glass for their world famous Utopias Beer. I don't know about you but if it's good enough for Sam Adams, It's good enough for me.

3. A Knife Set
If it takes you a half an hour to cut through a stick of butter, it may be time for you to switch out your knives. Your jaw will hit the floor the first time you slice through a tomato with a serrated utility knife that is perfectly balanced and sharpened. No more crushing delicate fruit or veggies – you will be a ninja on the cutting board with the right knives. Check full article here.
Outdoor Kitchen For Summer Provides The Perfect Solution
They are essentially an extension of your home and should be considered as such when you are considering your perfect accessory for your outdoor kitchen plans. By creating a seating area on the other side of the island, you can now cook and entertain at the same time and this can be as easy as adding an extra 6? lip to the outer edge of your island. Storage can play a vital role when keeping grilling tools, cleaning supplies and even serve ware in your outdoor kitchen for summer.
Less time inside means more time outside with your family or guests and assuming, of course, that is something you want. If you love to barbecue, but want to spend more time with guests or family, then an outdoor kitchen for summer provides the perfect solution. Planning and designing a perfect accessory for your outdoor kitchen for your home can be a big time and emotional investment if you don't know where to start, you may reach us here: (888) 556-8121.
Related Articles:
Best BBQ Grill Tools for Your Outdoor Cooking
Get Your Own Backyard Grilling Hut